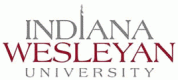 Indiana Wesleyan University – Fort Wayne Campus
Overview
Indiana Wesleyan University is a Christian institution with locations throughout Indiana, Ohio, and Kentucky. The school offers Associate, Bachelors, and Masters programs, and some programs are available entirely online. Indiana Wesleyan University is proud of its Christ-centered academic community that is committed to changing students' lives by developing character, scholarship and leadership.
Student Appeal
Indiana Wesleyan University offers a wide variety of practical, career-oriented programs. Students take courses in an environment which actively supports their faith and instruction is provided by highly trained and experienced faculty members. A variety of student services are available to help students succeed in their programs and to transition into the real world.
Financial
Financial aid is available to those who qualify.
---