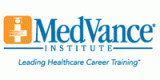 MedVance – Fort Lauderdale Campus
Overview
Formerly known as Cumberland School of Medical Technology, MedVance Institute was established in 1970 to provide career opportunities in the allied health professions. The institution is committed to graduating qualified professionals who can serve the medical needs of their communities, and contribute to the health and welfare of those in their care.
Those looking to break into a rewarding career in healthcare can turn to MedVance Institute for some of the most advanced medical training in Fort Lauderdale, Florida. Here you can receive the medical training and gain the hands-on skills you need to begin a medical career that can make a difference in the lives of others. This is because MedVance offers among the best in programs for Medical Assisting, Medical Laboratory Technician training, and Medical Billing & Coding. Also, consider MedVance Institute as your elite choice for technical schools in south Florida to receive medical training in programs including Radiologic Technology and Surgical Technology. Pharmacy Technician. There is also a program in Pharmacy Technician offered for those looking for hands-on technical training in a unique medical field.
MedVance Institute is located on the grounds of the Florida Medical Center in Fort Lauderdale, Florida. This convenient south Florida location is easy to access by car from Interstate 95 and by public transportation. Our campus is also located near area restaurants and stores for your convenience. Call MedVance Institute today and take the first step toward your exciting new career in a medical field.
Student Appeal
MedVance is a leader in healthcare career training with a goal to provide the best instruction in a supportive environment. Students can graduate as qualified healthcare professionals in one year. The institution offers career planning assistance to its students and graduates, with helpful one-on-one coaching from experienced healthcare recruitment professionals and special insight on what specific employers are looking for, providing the edge to make a lasting impression.
Financial
Financial assistance is available for qualified students, with such options as Federal Pell Grant, Federal Supplemental Educational Opportunity Grant, federal family educational loan programs, vocational rehabilitation, veteran benefits, private lender, and payment programs.
---