We know how impossible it is to keep track of your and your families medical records. So we have compiled the best personal health records sources for you! Our over 40 options gives you plenty of room to find the perfect personal health record source for you!
1. Access My Health


Access My Health is a cloud based PHR service for health, medical, and legal records. This PHR offers a medical ID card, prescription discount cards, an ICE program, an online blood lab, medical ID bracelets, a health information library, and a pharmacy locator.
2. American Medical ID


American Medical ID allows you to maintain an online personal health file of your medical records and sells medical jewelry so you medical personnel can be informed of your medical conditions.
3. AMESMyFile
AMFS MyHealth System is a web-based application that offers biometric screening, personal health records, health risk assessment, action plans, electronic health magazine, etc.
4. Care Medical History Bracelet


Care Medical History Bracelet sells emergency bracelets that can be plugged into any computer, providing instant access to your complete health history along with e-Manager Software.
5. EMRy Stick
EMRy Stick is a free online personal health record that can retrieve medical records from your doctor's EMR. Use this valuable tool to get all of your health information in one place.
6. EVisitMyDr.com

EVisitMyDr.com provides your medical records accessible 24/7 and connects you to your physician. This resource allows you to request prescription refills, receive an online diagnosis, and receive both preventative and follow-up care from your health professionals.
7. Follow Me


Follow Me is a free electronic personal health records system with constant access to your account. The program also offers a health blog and and advice section called HealthKnowledge.
8. Global Patient Record


GlobalPatientRecord is a personal health record for you and your loved ones. This PHR offers you constant online access to your health information, interaction with your healthcare provider online, and health reminders.
9. Health Companion


Health Companion is a healthcare social network that serves as a PHR. This PHR allows you to control and organize your healthcare records, track your prevention and wellness, and communicated with your health providers.
10. Health String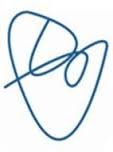 Health String is an online wellness program that allows you to live a healthier life. The way the program works is individuals are paired with a registered nurse, who will create a personalized wellness strategy for them.
11. Health Vault


Health Vault is Microsoft's platform for people to gather, store, use, and share health information online. The three pillars of Health Vault are organization of your family's medical data, preparation for doctors appointments and unexpected emergencies and a comprehensive look into your health in one place.
12. HealtheTracks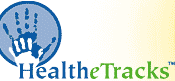 HealtheTracks is an affordable online PHR system for the whole family which you can try with a free trial. HealtheTracks PHR offers many categories, ranging from Children's Healthy Check Ups to Dental Records.
13. Innovision Corp


Check Up, Innovision Corp's software, helps parents keep track of their children's immunizations, athletes record their diet and workout, and someone fighting cancer document their prescriptions and doctor's appointments.
14. Kare Information Services


Kare Information Services (KIS) offers a  personalized medical records profile that is accessible online 24/7.
15. Keyose

Keyose offers personal health record storage and management accessible on the Internet and on your mobile phone and the basic account is free. This PHR assures privacy for your medical records through anonymity.
16. Life On Key

The Lynx Healthcare Navigator will help you get the most effective care from your physician and give you full control over your medical records. This program offers condition-specific health and wellness tools.
17. Life Saver App


LifeSave App providers a medical ID card which gives you and medical professionals access to your medical records online. This application is vital for individuals with chronic illness, care givers, home health care professionals, etc.
18. LifeLedger

LifeLedger is a PHR for adult children to assist with their aging parents with options of a free or premium account.
19. MedCommons

MedCommons is a online venue to transfer medical images for patients. This service allows you to upload pictures from either a CD or scanner for free for 40 uploads per month.
20. MedDataNet.com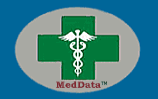 MedDataNet.com sells patented bracelets and pendants that are encoded with a personalized code that gives either them or medical professionals access to their medical records online.
21. Medefile

Medefile is a trusted service that collects, organizes, and store medical records. This online service allows you to upload the medical images straight from a CD or scanner for free for up to 40 transfers per month.

Medic Alert Foundation offers medical IDs in the form of jewelry to be able to alert medic responders to underlying medical conditions. This program offers many different types of MedicAlert memberships to find your personal health needs.
23. MedNotice

MedNotice provides secure storage for your medical records and an ID card for you wallet. Your PIN number is located on your ID card to ensure that any health professional will be able to access necessary medical information in the case of an emergency.
24. Mother Knows

Mother Knows makes a child's complete medical history available both online and from any mobile device. This program makes you are always on top of your children's health needs no matter where you are.
25. My Family Health
The Surgeon General's Office provides MyFamily Health, which stores your family health history and allows you to print and share the information. This service is also available in multiple languages, including Spanish, Portuguese, and Italian.
26. My Vet Health
My Vet Health is the online personal medical records system for VA patients. This PHR was specifically designed for Veterans, active duty Servicemembers, their dependents and caregivers.
MyHealthFolders offers secure web-based health information manage and emergency access to your health information by health professionals.

MyMedicalRecords.com offers multilinguage personal health records and electronic safe deposit box storage solutions. This PHR is key for taking control of your health.
29. MyMedLab

MyMedLab is a platform of all resources regarding medical laboratory testing that is centralized around their personal medical records system.

MyPHR offers medical record storage perfect for parents, seniors, chronically ill and caregivers. MyPHR is the perfect resource for seniors, parents, those who are chronically ill, and caregivers.
31. NoMoreClipboard
NoMoreClipboard provides consumer with a portable, patient-managed personal health records platform. This PHR is ideal for individuals with a chronic condition, baby boomers who find themselves taking care of aging relatives, older children and their own health care needs, or aging seniors.

Patient Gateway offers a secure electronic link between you and your doctor. This resource is a venue to request routine appointments, prescriptions, and referrals.
33. Patient Ally

Patient Ally is a time-saving personal health record management system. Patient Ally keeps track of your health data for free while also allowing you to connect to your doctor to schedule/change appointments and request medicine or prescriptions.
34. Patient Fusion

Patient Fusion offers quick access to your health records in conjunction with your doctor. Use this mobile application on the go so you're never without your medical information anywhere in the world.
35. Patients Like Me

Patients Like Me is a real time health information sharing website for patients, including personalstories and health data about your condition. This website include a personalized health tracker.
36. People Chart

People Chart provides a service that helps patients gather and use their medical records to improve their health care at home and while traveling.

Health Frame, Records For Living's program, consolidates all of your family's medical records in and organized fashion. Use this vital resource to stay on top of doctors appointments and prepare for unexpected emergencies.
38. Tolven Health

Tolven offers a healthcare informatics platform, an electronic clinician and personal health record, and a health analytics solution.
39. Wakefield Soft
Health File is a personal medical records and information organization software for your mobile devices, such as Palm OS, Pocket PC, and Windows Mobile.
40. Web MD Manager

Wed MD Manager offers personal and family health records storage and emergency health cards for your wallet.WebMD is a renowned healthcare website and their PHR has excellent reviews.
Your Health Record offers online health record storage for medications, immunizations, illnesses, operations,etc.
42. Zebra Health

Zebra Health gives you control of your healthcare by offering free personal health record online. This PHR gives you more control over your health.