2017 Class of Heart Disease and Stroke Survivors Announced for World Heart Day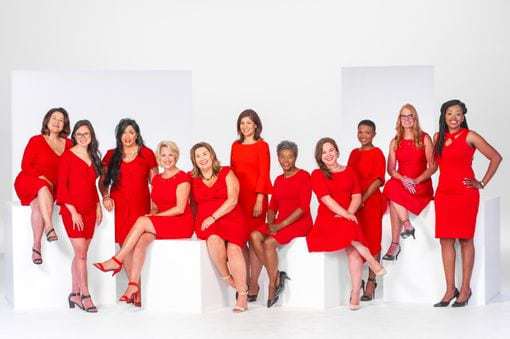 American Heart Association Launches Annual Go Red For Women® Campaign with Real Women Announcement
DALLAS – September 27, 2017 — Each year on September 29, World Heart Day encourages people to be heart healthy with the world's biggest platform for raising awareness about cardiovascular disease (CVD). In observance of the day this year, the American Heart Association, the world's leading voluntary organization dedicated to building healthier lives, free of cardiovascular diseases and stroke, is honoring 11 women who are sharing their stories to inspire others as part of the 2017 Go Red For Women class of Real Women. The Real Women serve as national spokespersons for the movement in the coming year.
Founded in 2000, World Heart Day is an initiative of the World Heart Federation, a global advocacy and leadership organization bringing together the CVD community to help people lead heart-healthy lives, and includes the participation of public health advocates worldwide and features thousands of activities and events around the world to inspire people to live longer, better, more heart healthy lives. The campaign emphasizes that small changes can make a powerful difference, and encourages people to fuel their heart with a healthy diet, love their heart by not smoking, move their heart by staying active, and know their numbers (blood sugar, blood pressure, total and HDL cholesterol, and body mass index) to manage their risk.
The American Heart Association's Go Red For Women Real Women represent a sisterhood of survivors who actively, urgently, and passionately participate in the movement to raise awareness of the issues connecting women and heart diseases and stroke. As the often-surprising faces of heart disease, they are sharing their powerful stories to inspire others through the changes they've made to improve their own health. Stories from the 2017-2018 class include:
complained of vague symptoms for months without resolution. With an overseas trip planned and symptoms worsening, the nurse at Dorn Veteran's Affairs Medical Center pushed harder for answers and learned she would need open-heart bypass surgery. "As a nurse and a survivor, I encourage you to know your...