Employees with Work-Related Asthma at High Risk of Pneumococcal Pneumonia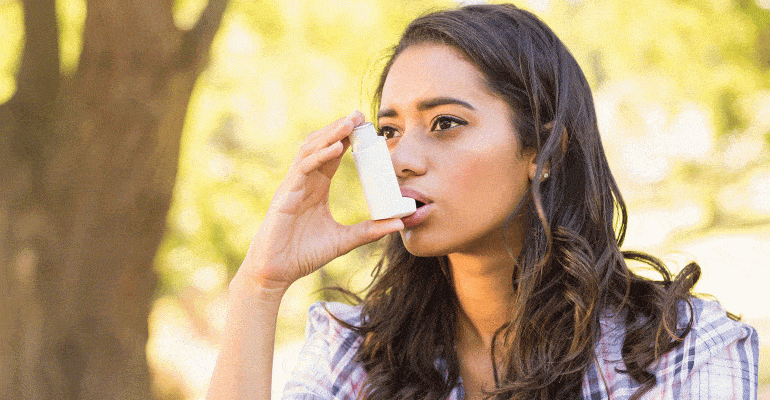 Adults with asthma are at increased risk for pneumococcal disease, yet according to a new study published in the American Journal of Preventive Medicine, just 54 percent of adults with work-related asthma – asthma triggered by an exposure at work – have been vaccinated against the infection. The Centers for Disease Control and Prevention recommends all adults with asthma who are ages 19 through 64 get the pneumococcal polysaccharide vaccine.
Researchers from the National Institute for Occupational Safety and Health (NIOSH) found that adults with work-related asthma were more likely to have reported receiving a pneumococcal vaccine than adults with non-work-related asthma – 54 percent compared with 35 percent, respectively. Among adults with work-related asthma, pneumococcal vaccine coverage was lowest among Hispanics (36 percent), those without health insurance (39 percent) and adults ages 18 to 44 years (42 percent).
"People with work-related asthma are particularly vulnerable to pneumococcal
pneumonia," said NIOSH Director John Howard, M.D. "Vaccination is the best way to prevent pneumococcal disease, including pneumonia, and CDC recommends that all adults with asthma, whether work-related...