For the average person, taking a warm, luxurious shower might be one of the best parts of the day. However, what many people consider a brief, everyday activity can actually be one of the most challenging chores for those with chronic illness.
Standing in the shower, picking up bottles of soap and shampoo and scrubbing your entire body can quickly lead to fatigue, dizziness and pain. Often, these tasks don't all get done in one go, and they certainly don't happen every single day. Just know that if showering is difficult for you, you are not alone.
To help those who struggle with showering, we asked our Mighty community to share which products they use to help make showering easier with a chronic illness. Here are their recommendations.
Just so you know, we've selected these links to make shopping easier for you. We do not receive any funds from purchases you make.
1. Shower Seat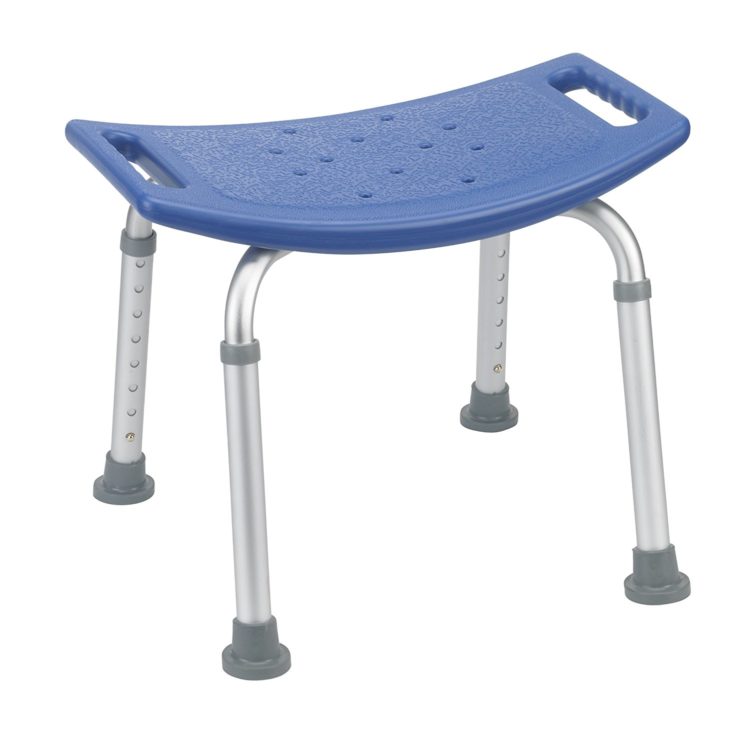 Whether you struggle with fatigue, chronic pain or dizziness, having a place to sit can make showering so much easier. It can also be helpful for propping up your legs to shave or scrubbing hard-to-reach parts of your body.
Normala DeLaney told us, "Shower chairs or stools. I can't stand up long enough to finish showering even on medium pain days so my shower stool is a lifesaver. Great for shaving legs without too much bending. I also love it on pain days when I just needed a hot shower on my back to relax it and all I do is just sit under it till I feel better."
"My shower seat!" said Samantha Rubin. "Wouldn't make it out alive without it! It doesn't get any better than being able to sit when I need to yet I'm still able to do what I need to…wash hair, face, etc. Showers have always been a major challenge for me as fainting is very common for me, especially when I get hot. I used to dread showering but my helpful friend lets me take breaks and doesn't let me stand that long so I'll take it!"
Buy the shower seat above for $31.49 from Amazon.
2. Pump Bottles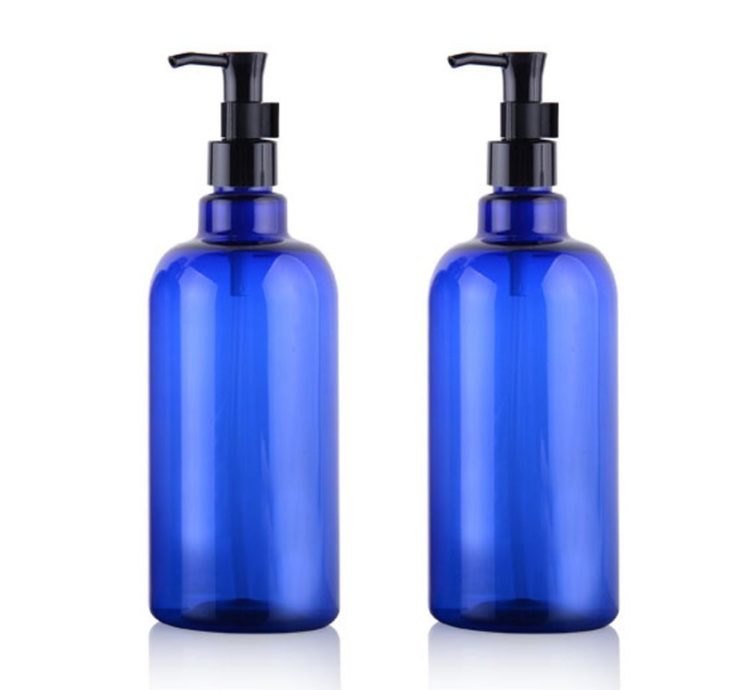 Buying large bottles of shampoo, conditioner and soap is often cheaper in terms of price per ounce, but they can be heavy, awkward and slippery to handle in the shower. Try filling a few pump bottles with your favorite bath products – that way you don't have to expend precious spoons on lifting and prying open the lids of regular bottles.
Janey Grover wrote, "I use push pump shower gels, shampoo and conditioner bottles. It's so much easier on ouchie mornings with stiff, achey hands. Having to squeeze bottles is hard. Now I can just push down the dispenser and hey, presto! So much easier."
Buy the pump bottles above for $8.99 from Amazon.
3. Shower Water Filter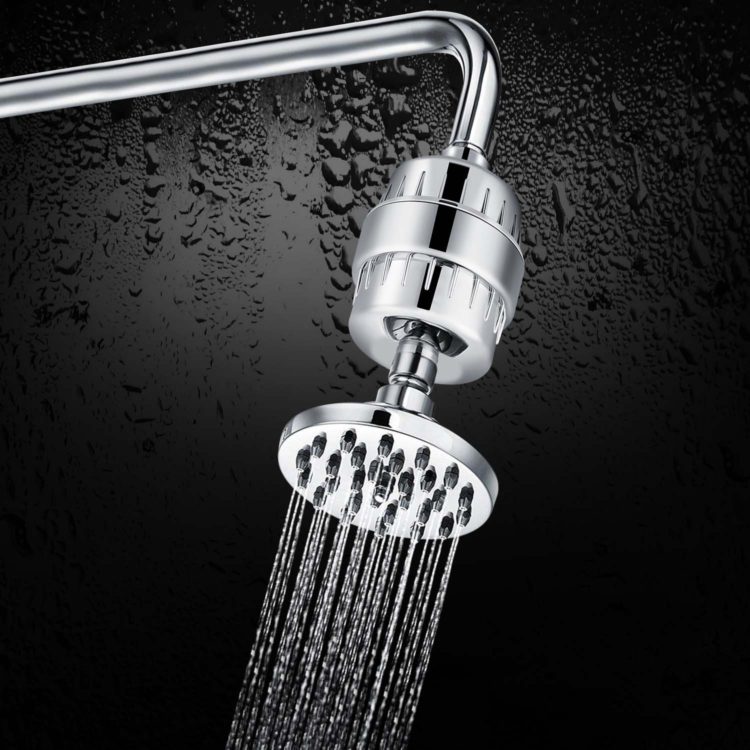 If you are sensitive to chemicals or odors, a water filter can help purify the water in your shower by removing chlorine, heavy metals, sulfur odor, bacteria and sediment, making the water feel "softer."
"Shower head that filters chlorine out," recommended Sarah Langer. "I'm chemically sensitive, and the chlorine in the water makes my skin painful and tender, and it hurts to breathe in the steam. The filter has helped calm all those problems down to a minor and tolerable level!"
Buy the shower filter above for $32.99 from Amazon.
4. Dove Shower Foam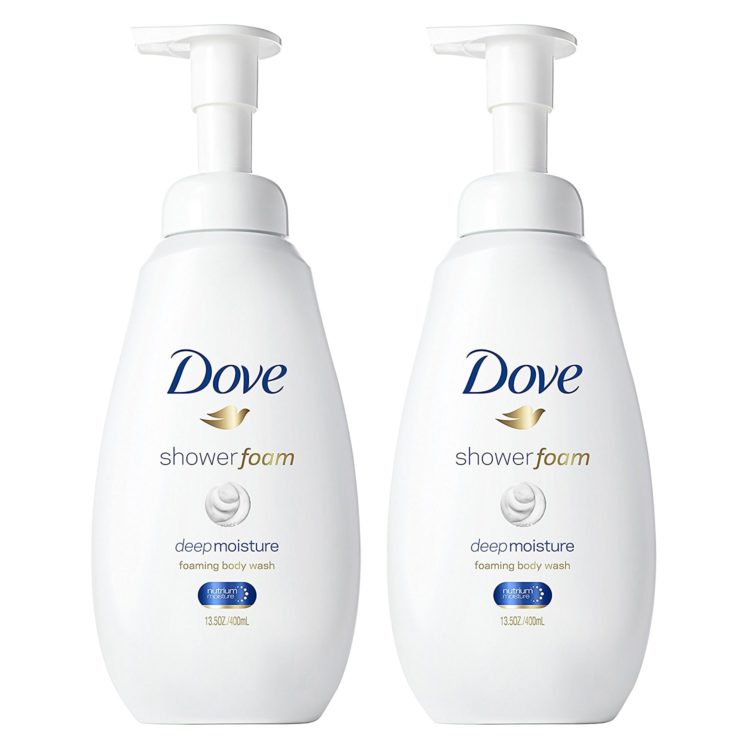 This foam body wash makes it super easy to lather up your skin with minimal effort and minimal scrubbing. Plus it comes in a pump bottle – so you don't have to deal with lifting or holding it in the shower.
Alison Wonderland said, "My Dove brand shower foam…so much gentler against my skin than a washcloth or loofah! Sometimes I'm so sensitive that the water stream hurts…this foam has made it so much better."
Buy the shower foam above for $11.66 from Amazon.
5. 2-in-1 Shampoo and Conditioner

Washing your hair can be exhausting, painful or even cause dizziness from keeping your arms elevated. Instead of going through the motions twice, try using a 2-in-1 product to combine shampooing and conditioning.
Tawnie Ashley wrote, "I occasionally like to use 2-in-1 shampoo and conditioners to save time/energy."
Buy the shampoo/conditioner above for $2.94 from Amazon.
6. Non-Slip Bath Mat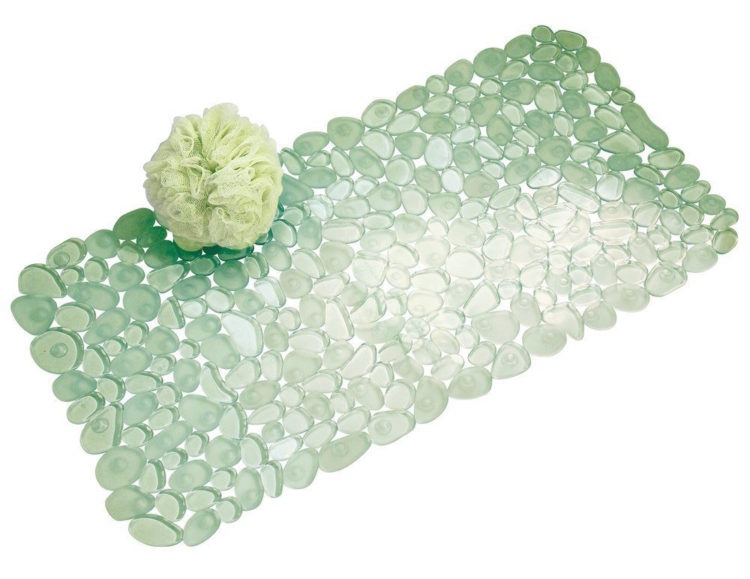 Showers can be dangerously slippery whether you're sick or healthy – but for those who have conditions that cause you to struggle with balance or dizziness, a non-slip bath mat can be extremely helpful (and keep you safe!).
Cindy Sink Kepley recommended, "A shower mat not only on the floor of the tub but placed over the side so it isn't slippery."
Buy the bath mat above for $8.71 from Amazon.
7. Spa Gloves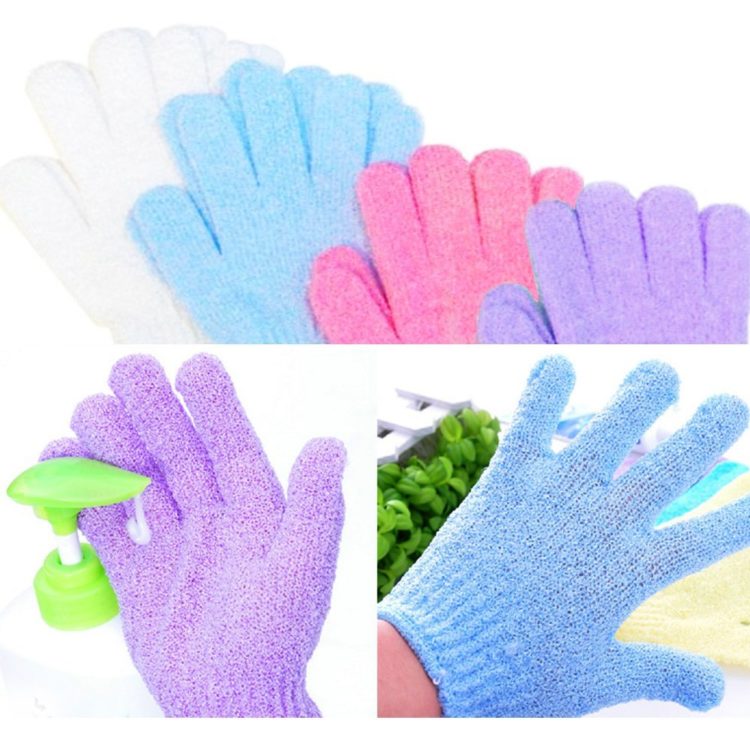 Wearing a pair of these gloves while showering (or bathing) means you can scrub and exfoliate your hands as well as the rest of the…