Watch: Woman dragged off plane after complaining of dog allergies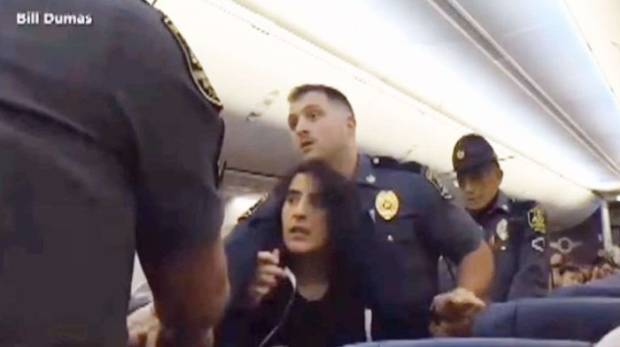 Screaming "don't touch me, don't touch me...you ripped by pants!", a female passenger made a defiant stand against police officers who physically dragged her off a Southwest Airlines flight after she complained of life-threatening dog allergies.
The woman who claims to be a professor was forcibly removed from the flight after she claimed to airline staff to have a life-threatening pet allergy but refused to leave the plane, causing a flight delay.
"I'm sorry, my dad has a surgery! What are you doing?" she screamed at airport security. To which one security officer said: "Lady, let's go," while another officer grabbed her. "I can't walk, he's got my leg," the woman screamed.
The Youtube video, which has clocked half a million hits, states that the...