Creating a culture of safety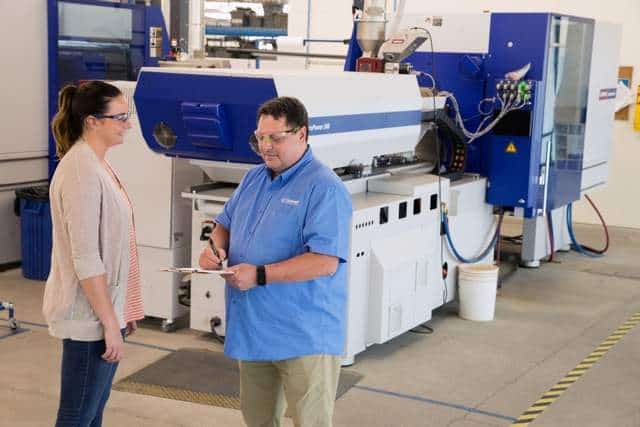 Photo by MARY JO RAWLSKY Craig Jobb (right) transitioned from keeping people healthy in the field health care to occupational safety for his career as a safety specialist for Tedder Industries in Post Falls.
North Idaho College
Craig Jobb didn't set out to be a safety specialist. In fact, his background is in health care: he's worked as a medical assistant in trauma centers and coordinated clinical trials.
"Working in health care, your whole heart has to be in it," he said. "That's someone's family in that bed."
That background in health care, and his focused approach to working with people, have dovetailed surprisingly well with a career as a safety specialist for Tedder Industries in Post Falls. He's refined his approach in part by becoming a Certified Occupational Safety Specialist.
Jobb became certified after taking the COSS program offered by North Idaho College, through the Workforce Training Center in Post Falls.
COSS is an intensive, interactive course that provides individuals in the safety and health field with the tools and techniques to coordinate and implement corporate health plans, conduct safety and health training, and provide support to safety and training managers. The program consists of 40 hours of hands-on, face-to-face learning, delivered by an authorized OSHA Outreach Trainer.
"It was...