Deep Run native Patsy Spear's personal battle with cancer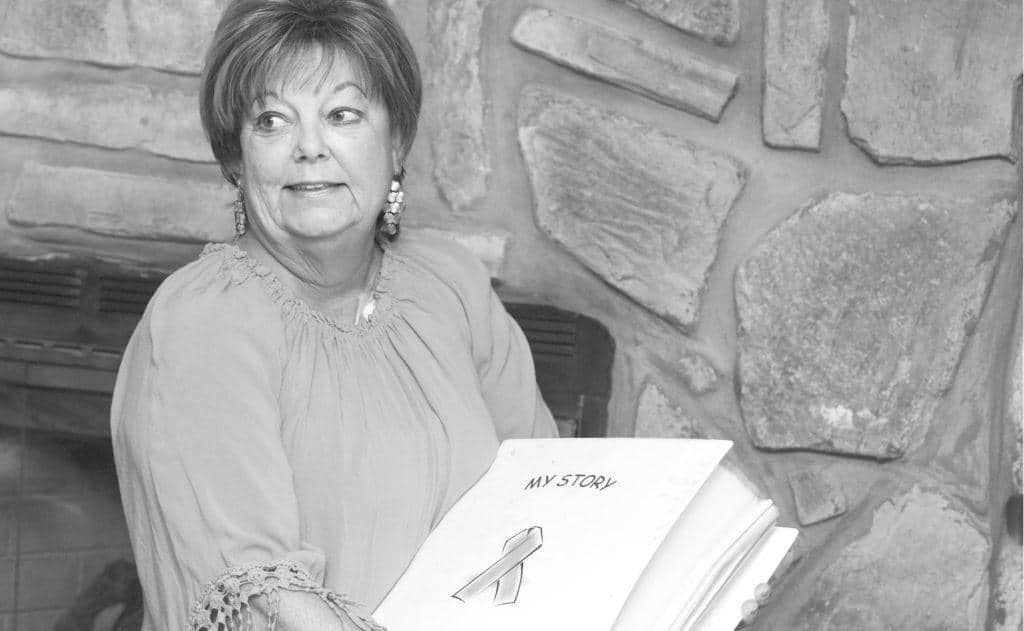 Photo Chief
Patsy Spear did everything possible to prevent the recurrence of her breast cancer. Her journey to recovery fills hundreds of pages in a large white binder with a pink ribbon; it's titled, "My Story." Her narrative began in 2009 and continues today.
"Two years almost to the day, I was finally getting my strength back, finally feeling good again and then Bam!," she said as she sat at her kitchen table. "You never think you'd hear the word again," says Spear. Her breast cancer has metastasized to the bone.
The 57-year-old Deep Run native will be on chemotherapy for the rest of her life.
Since 2011, the mother of two and grandmother of five has been undergoing chemotherapy she describes as an all-day affair. It's a series of events: finding someone to go with her when her daughters aren't available because she can't drive herself back; driving 2 and half hours to the treatment center; always having bloodwork to make sure she's strong enough for the chemo; taking medication in advance to keep from getting sick; sitting in a recliner with an IV until she's finished. This happens for three weeks in a row followed by two weeks off, and then it resumes.
Throughout this routine she incorporates a positive attitude, strong faith and an effort to eat as healthily as she can. Because of this rigorous schedule and the health risks involved, she can't have a job. Before breast cancer, Spear was a registered nurse at Wayne Memorial Hospital and worked part-time at Lenoir Memorial Hospital, which is now UNC Lenoir Health Care.
Source: American Cancer Society (www.cancer.org, 800-227-2345 (24 hours a day, 7 days a week)
Cancer: Cancer is not just one disease but rather a group of diseases. All forms of cancer cause cells in the body to change and grow out of control. Most types of cancer cells form a lump or mass called a tumor which can invade and destroy healthy tissue. When cancer spreads, it is still named after the body part of where it started. For example, if breast cancer spreads to the lungs, it is still breast cancer, not lung cancer.
Chemotherapy: treatment with drugs to kill cancer cells. Chemo is used in addition to surgery or radiation to treat cancer when it has spread, when it has come back, or when there is a strong chance that it could come back.
Lymphedema: swelling due to a collection of excess...