Calls by congressman for faster poultry line speed put him on the wrong side of history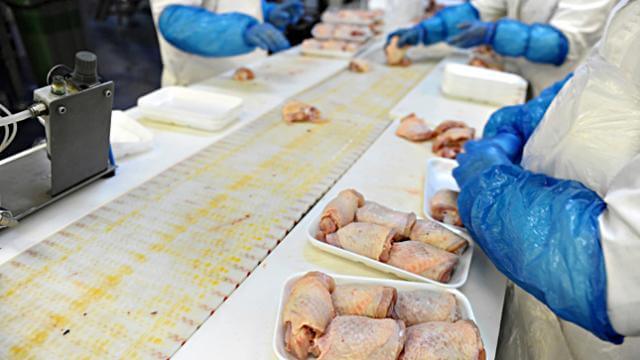 I would like to take the opportunity to respond to Rep. Doug Collins's (R-Ga.) Op-Ed on Sept. 27, "Liberals shun science, defy Obama in poultry production."
I led House Democrats in a letter to Sonny Perdue, secretary of the U.S. Department of Agriculture, demanding that the agency not propose a rule that would increase line speeds to the industry-preferred 175 birds per minute (bpm), or roughly 3 birds per second.
I did not do so to "demonize economics" as Rep. Collins so creatively put it. Rather, I spoke up to raise my deep worker safety and food safety concerns.
The poultry industry is dangerous enough without increased line speeds. Rep. Collins makes the argument that because these line speed increases would take place in first processing, where birds are inspected for food safety purposes, rather than in second processing, where birds are cut and separated, worker safety would not be compromised. This point demonstrates Rep. Collins' relatively myopic view of what worker safety means, though I appreciate the impulse behind his patronizing geography lesson.
Even at the current speed of 140 birds per minute, a single USDA inspector is checking 2.33 birds every second. In their relentless pursuit of profit, these corporations rarely stop the line or even slow it down—leaving workers making tens of thousands of repetitive motions each day. Tell the mother who cannot lift her child because of the pain in her wrists and shoulders that her injuries don't count because they weren't caused by a paring knife.
I take issue with the claim that injury and illness rates have been dropping steadily since 1994. It is a favorite statistic of industry as well—yet OSHA, the GAO, and others have found time and again that plants deliberately underreport injuries. In fact, up to two thirds of injuries may go unreported. In 2002, a change to OSHA form 300 eliminated reporting for musculoskeletal disorders—immediately and artificially lowering the incident rate. This is one of the...