Fallen steeple worker back on the job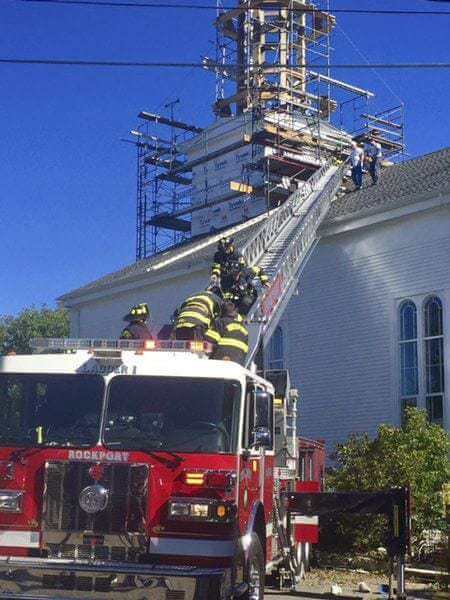 ROCKPORT — The structural engineer who fell while working on the Old Sloop steeple sustained no major injuries and is back at work.
Sara Alinia, an employee of Salem-based Structures North Consulting Engineers, fell approximately 6 feet from the steeple onto staging on the roof of Rockport's First Congregational Church last Friday, Sept. 29. She was lowered to waiting ambulances in a litter via Rockport Fire Department's Ladder 1 and transported to Addison Gilbert Hospital in Gloucester.
"I didn't have any major injuries, and I am back to work," Alinia said Thursday, adding she was back...