Workplace safety still major issue across Aotearoa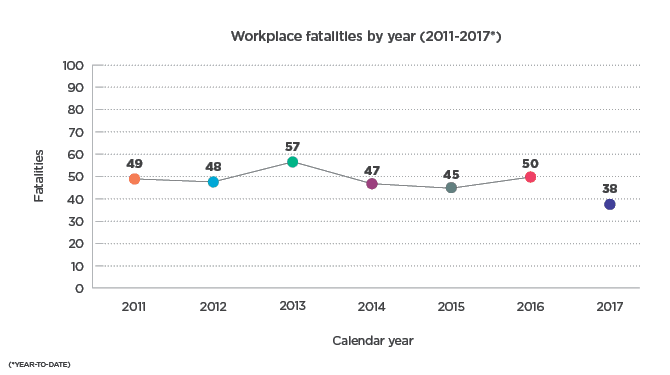 The latest statistics on workplace deaths and injuries have revived the call to improve workplace safety across Aotearoa.
According to WorkSafe New Zealand, 38 people have died in the workplace already this year.
[*2017 figures are year to date 4 October 2017]
However, Stats NZ data shows that while the rate of serious non-fatal work-related injuries seems to be decreasing since 2012, the overall rate of fatal injuries in Aotearoa has barely changed.
[NB: 2016 data is provisional]
NZ Council of Trade Unions (CTU) President Richard Wagstaff says, "These numbers show that, on average, over 51 Kiwis a year are being killed at work. Working people are not being kept safe – employers need to do more – government needs to do more."
"Already five men have been killed in forestry this year...