SHIELD and the advocacy for life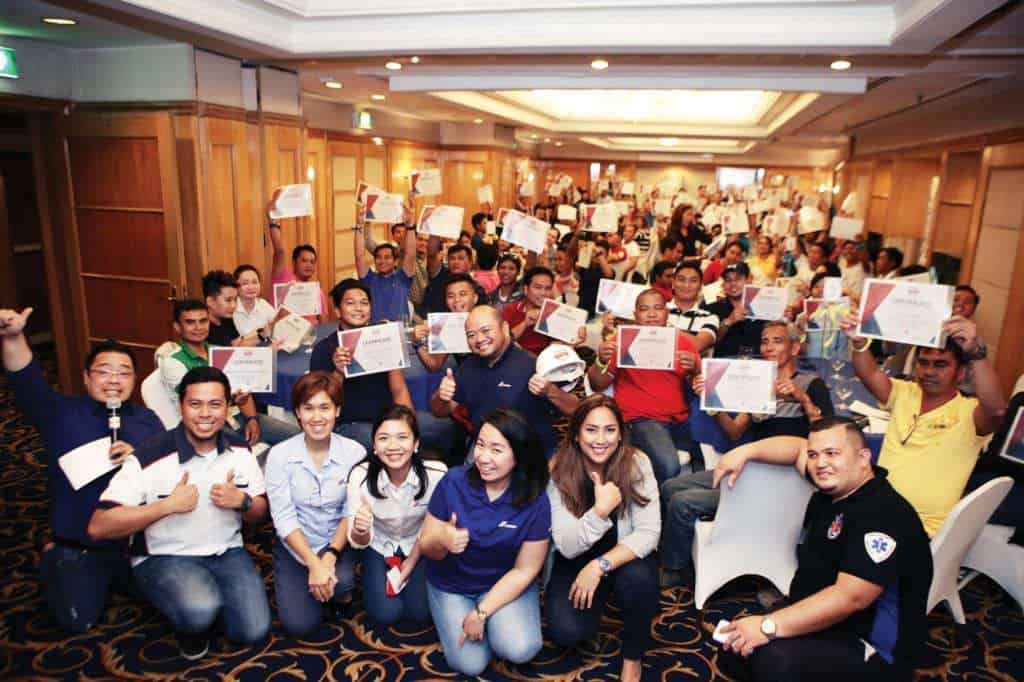 Valuing health and safety reflects the quality of a business, because it not only focuses on product or service delivery, but is also genuinely committed to the well-being of peoples' lives. This principle is at the heart of cement manufacturer and building solutions expert, CEMEX Philippines, as it has always put health and safety at the forefront of its operations.
"Safety is at the core of who we are at CEMEX, and what better way to promote a culture of commitment to safety than to share it with our customers and partners," said Albert Benedicto, CEMEX Commercial Manager for Institutional Accounts.
The emphasis on safety led the company to establish the Safety and Health Initiatives for Enablers, Leaders, and Doers (S.H.I.E.L.D.) program, which upholds sharing and highlighting of health and safety best practices for use in various work settings.
Since its inception in 2015, the workshop has included basic first aid training and proper response to common emergencies. This year, CEMEX gathered safety officers, quality control engineers, project and site engineers that are assigned to construction sites of institutional partners to a boot camp that raises awareness on construction hazards.
CEMEX's Battle Cry – Zero4Life
Elevating health and safety standards is the driving force behind the S.H.I.E.L.D. workshops. During the first part of the boot camp, Ron Escaler, CEMEX's Environment, Health, and Safety (EHS) Engineer, discussed the importance of ensuring stringent safety measures in industrial zones at all times.
The need for a well-rounded approach to safety formed the context of CEMEX's "Zero4Life" battle cry. "Zero" refers to having no accidents, while "4" stands for Accountability, Behavior, Communication, and Dedication (ABCD) that are key components to maintaining positivity in the work environment and even outside of it, as everyone cares about the safety of...