Stricter rules, increased corporate responsibility needed to protect temp workers: report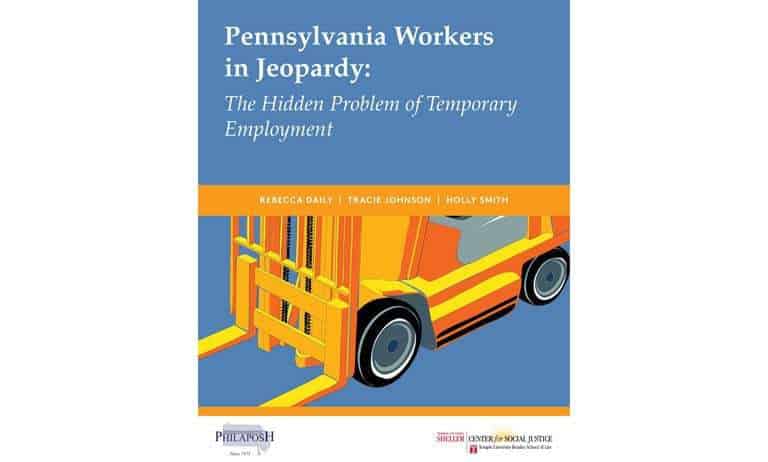 Philadelphia – Staffing agencies that hire temporary workers need to be regulated more vigorously, and employers that use those agencies should carry a heavier load of responsibility for workers' safety, a trio of Temple University law students concluded in a recent report examining how staffing agencies and host employers may "pass the buck" to get around proper safety training and other requirements.
Temple students Rebecca Daily, Tracie Johnson and Holly Smith, working in the Social Justice Lawyering Clinic at Temple's Beasley School of Law, used a number of methods to draft their report, Pennsylvania Workers in Jeopardy: The Hidden Problem of Temporary Employment, released Sept. 28. They interviewed temporary workers, government officials, employment attorneys and worker advocates. They also reviewed government reports and data, as well as legal and policy research. The Philadelphia Area Project on Occupational Safety and Health contributed to the report.
"This report represents a first step in gaining a more comprehensive understanding about temp workers in Pennsylvania," the authors said. "This report finds that the increasing...