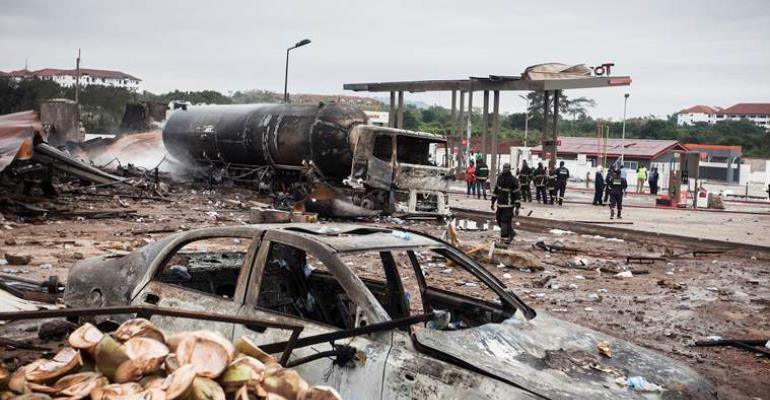 The recent atomic junction LPG explosion that rocked North Legon and its environs is the latest testament to the fact that occupational safety and Health is the least thing of concern in this country and hence goes to institutionalize our lack of proper safe systems of work which should be backed by legal frameworks.
Even though there has not been a root cause analysis conducted on this recent catastrophe, a lot of conclusions and assumptions can be inferred owing to the fact that many similar incidents have occurred in like fashion what we witnessed on Saturday the 7th of October 2017.
According to research conducted by A.E.P Brown (2004), fatalities can occur within a 260 meter radius if there is LPG or natural gas infrastructure collapse. The researcher hinted that, secondary effects of exposure could also occur within these distances.
Piper Alpha was a large North Sea oil platform that produced both oil and gas in the 1970's. On the 6th of July 1988, there was a massive leakage of gas condensate on the platform which was ignited causing an explosion which left 167 people dead.
Lord Cullen was appointed with the responsibility to investigate this incident and proffer recommendations that will shape industry practice for safety within the UK. The committee made 106 recommendations with responsibility for implementation spreading across the regulator for Occupational Health and Safety in the UK (Health and Safety Executive) and the industry players.
Do we as a country have a regulator mandated…