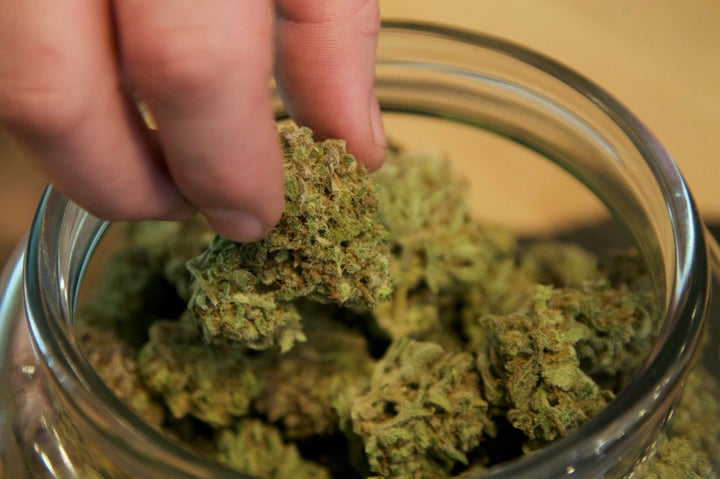 Throughout my public service, I have worked to shine a light on the need for innovative treatments to help those who suffer from debilitating illness and rare disease. In that same spirit, I introduced a bill with Senator Schatz (D-HI) last month to encourage more research into the potential benefits of medical marijuana. This proposal could help millions of Americans suffering from a wide-range of conditions, including cancer, epilepsy, post-traumatic stress disorder, residual effects after a stroke, and chronic pain.
As I said last month on the Senate floor, it's high time we give stone-cold serious consideration to medical marijuana research. For twenty years, states have delved into the weeds of potential uses, but research has often been stymied by a puffed-up regulatory bureaucracy. As doctors strain to find effective alternatives to addictive opioids, they need more than token gestures from Congress; they need potent solutions. That's why the bill we have rolled out is not a half-baked policy proposal but an earnest effort to address a chronic problem in the system. With growing support from Democrats and Republicans alike, this joint effort represents a unique hash of ideas from members of both parties, and a budding opportunity for real bipartisan reform. We need to blaze a trail for a new era of medical research, and this legislation will light the way.
Now all pot puns aside, it will surprise no one that I am strongly against the use of recreational marijuana. I worry, however, that in our zeal to enforce the law, we too often blind ourselves to the medicinal benefits of natural substances like cannabis. While I certainly do not support the use of marijuana for recreational purposes, the evidence shows that cannabis possesses medicinal properties that can truly change people's lives for the better. And I believe that we would be remiss if we threw out the baby with the bathwater.
In many cases, the compounds found in cannabis are the only hope for Americans who suffer from chronic medical conditions, such as severe epilepsy. Take the…