Hospitality, culinary courses offered in Pequot Lakes, area schools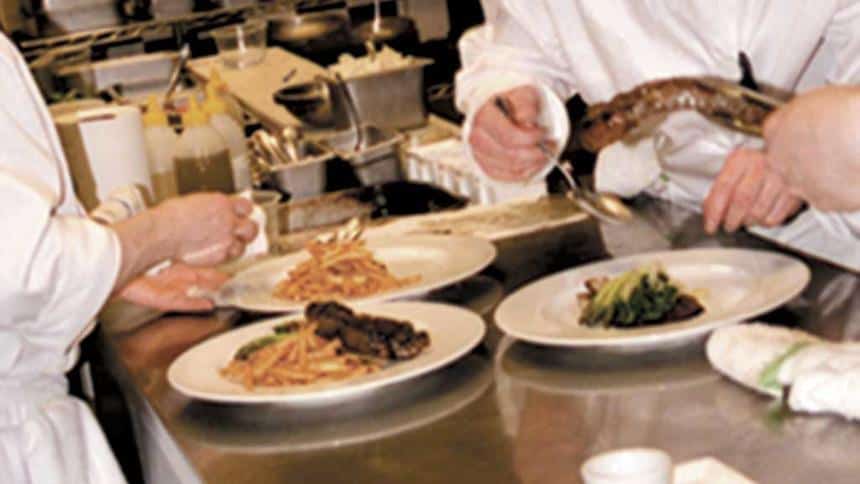 More than 300 students are enrolled in new chef-inspired courses at area high schools, thanks to a $60,000 grant from the Minnesota Chamber's Business Education Networks program.
The grant is helping Aitkin, Brainerd, Pequot Lakes, Pillager and Staples-Motley high schools enhance their hospitality and culinary programs with a curriculum called ProStart. Funds paid for teacher training, curriculum and classroom kitchen equipment.
Area resort and restaurant leaders worked with the Brainerd Lakes Chamber of Commerce, Central Lakes College, Bridges Career Academies & Workplace Connection and Hospitality Minnesota to bring the ProStart classes to life.
ProStart is a program developed by the National Restaurant Association Educational Foundation that focuses on practical curriculum, industry connections and hands-on work experience. Starting with an overview of the industry, students will learn kitchen essentials, including equipment, sanitation and culinary techniques, as well as critical management skills like communication and customer service. They will also have an opportunity to compete in future cooking competitions with other Minnesota schools, similar to those featured on the Food Network.
Students enrolled in Bridges ProStart classes have the ability to earn a certificate and receive an honor cord and special recognition at high school graduation. Some students may also have the opportunity to participate in state and national competitions and be eligible for industry scholarships, internships and be "the first in line" for jobs. Learn more at www.BridgesConnection.org/ProStart.
"The Minnesota Chamber's Business Education Network's purpose is to directly connect employers with students so that they know about and can prepare for great jobs and careers available in their communities," said Laura Bordelon, Minnesota Chamber senior vice president for advocacy. "The hospitality industry is such an important part of our economy in northern Minnesota. ProStart and the partners involved in the program will help make sure we have the talent needed for these businesses and the jobs they provide to succeed well into the future."
To establish this new program, instructors from the five schools attended a special, national ProStart training during the summer. The...