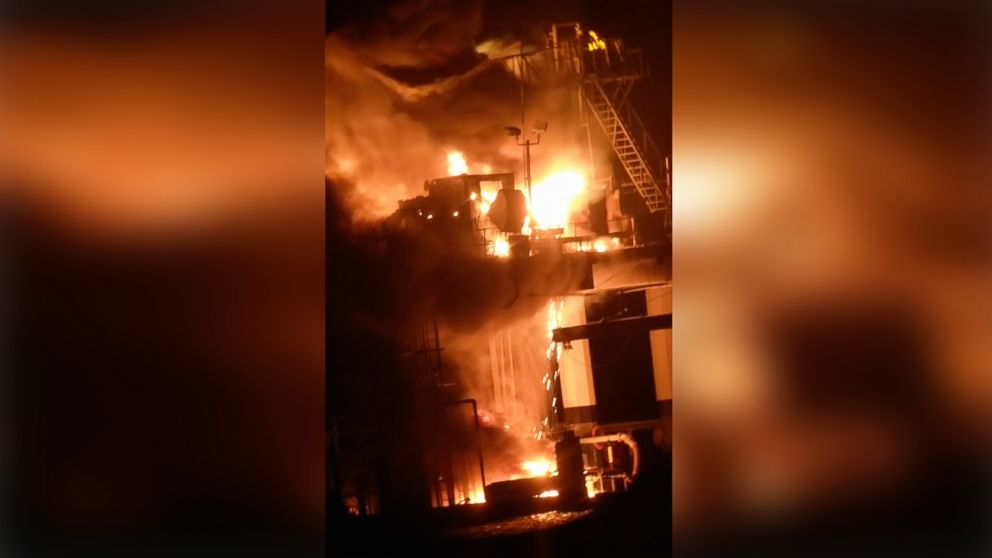 The search for a missing Louisiana worker was suspended Monday evening after he was unaccounted for following an explosion on a large oil rig Sunday night.
The Kenner Police Department said it fielded a flurry of 911 calls at 7:18 p.m. Sunday after witnesses heard a loud explosion and reported seeing a large fireball and cloud around Lake Pontchartrain, which is just north of New Orleans.
Lt. Brian McGregor told ABC News that after their phone lines lit up, boats were launched by Kenner Police Department and Louisiana Wildlife and Fisheries "within seconds." The crews assisted seven injured workers and transported another four stranded workers aboard the rig to shore, but one victim, identified by the Coast Guard as Timothy Morrison, 44, of Katy, Texas, remained unaccounted for.
"The decision to suspend a search is never an easy one," said Coast Guard Cmdr. Zac Ford Monday evening. "We send our thoughts and prayers to the Morrison family and all those affected by this incident."
The majority of victims suffered burn injuries, McGregor said.
Five workers in critical condition were rushed to University Medical Center, a level 1 trauma center, and two others were taken to East Jefferson General Hospital. Michael Guillot, director of East Jefferson Emergency Medical Services, said the victims suffered "blast-type injuries and burns."
Two workers, according to McGregor, who were more stable…