Chronic hepatitis C liver microenvironment: role of the Th17/Treg interplay related to fibrogenesis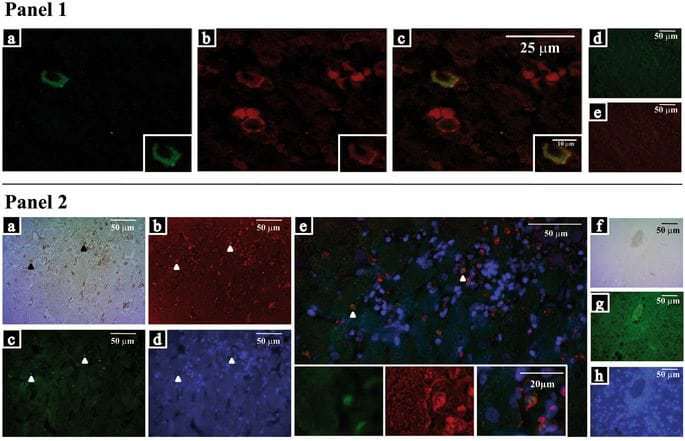 The role of the different lymphocyte populations in liver microenvironment of chronic hepatitis C (CHC) patients is still matter of debate. Since Th17 and Treg have opposite functions, their balance could affect disease progression. The aim was to explore liver microenvironment and its peripheral blood counterpart in adult CHC patients. CD4+ lymphocytes were predominant in the liver, with high Foxp3+ but low IL-17A+ frequency. IL-17A+ lymphocytes and IL-17A+/Foxp3+ ratio displayed association with advanced fibrosis (p = 0.0130; p = 0.0236, respectively), while Foxp3+ lymphocytes and IL-10 expression level inversely correlated with fibrosis severity (p = 0.0381, p = 0.0398, respectively). TGF-β/IL-6 ratio correlated with IL-17A+/Foxp3+ ratio (p = 0.0036, r = 0.5944) and with IL-17A+ lymphocytes (p = 0.0093; r = 0.5203). TNF-α and TGF-β were associated with hepatitis severity (p = 0.0409, p = 0.0321). Peripheral blood lymphocyte frequency was not associated with liver damage. There are functionally different immune cell populations actively involved in liver damage, but the liver cytokine milieu actually drives the pathogenesis. The intrahepatic Foxp3+ lymphocytes predominance beside the low IL-17A+ lymphocytes frequency, delineate a skewed IL-17A+/Foxp3+ balance towards Foxp3+ lymphocytes. However, the IL-17A+ lymphocytes association with advanced fibrosis denotes their role in the pathogenesis. Therefore, the interplay between Th17 and Treg conditions liver fibrogenesis.
Hepatitis related to Hepatitis C virus (HCV) is a progressive disease, so liver failure as a consequence of HCV infection is one of the most common reasons for liver transplantation. It is considered that most of the infected patients are unable to clear the virus and will develop chronic infection in the face of the on-going innate and adaptive immune response1.
Chronic hepatitis C (CHC) still represents a major global health problem since over 115 million persons are infected worldwide and there is no available vaccine2. Although the recently approved direct-acting antiviral agents (DAA) have a dramatically higher sustained virologic response (SVR) rate, they are still poorly accessible due to their high costs and the real burden of HCV infection displays great uncertainty2. Currently, one of the major defiance is to carry out screening programs to assess HCV prevalence in the context of an asymptomatic infection3. Another critical point is that the "virological cure" does not necessarily mean that the patients are cured of liver disease or protected against the development of potential HCC, consequently the mechanisms leading to liver injury in...