It's Marathon Season, and Physical Therapists Are Busy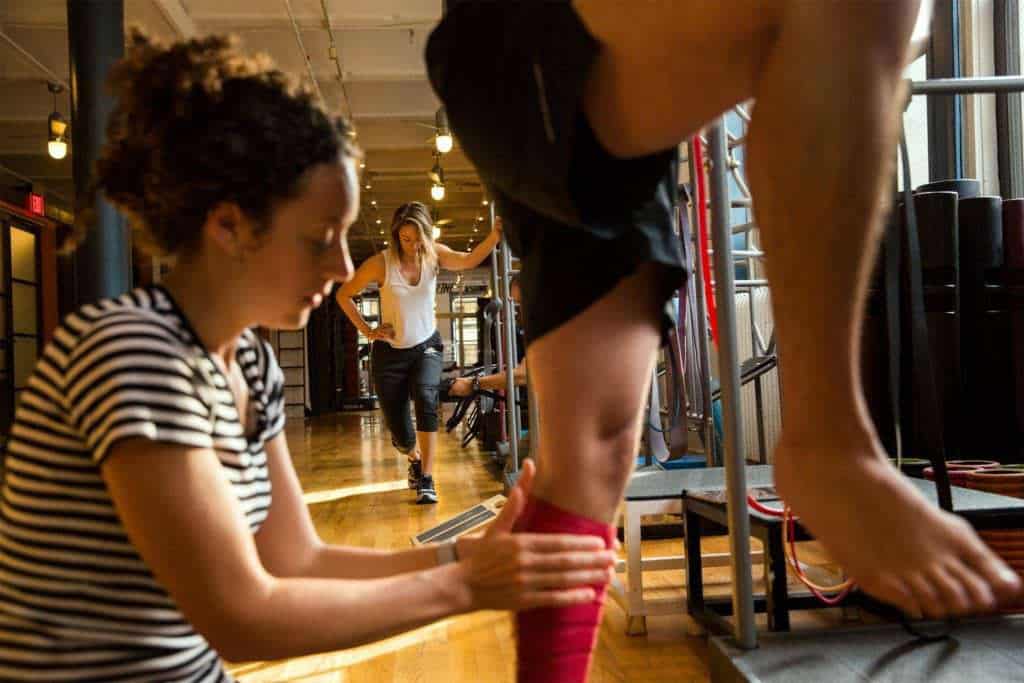 On a recent autumn afternoon in the Chelsea neighborhood of Manhattan, New Yorkers packed into a sunny loft filled with reduced-gravity treadmills and gait-analysis software. Some lay prostrate, guiding themselves over foam rollers, while others had their legs wrapped in compression bands or bulky massage boots. There were cryotherapy chambers and a Ping-Pong table. The Ed Sheeran song "Shape of You" filled the room.
The only indicator that this space was not a trendy boutique gym was the presence of two women sitting pensively in the reception area, as if they were waiting for appointments.
They were. The women were injured athletes. And the space? Finish Line, a physical therapy clinic.
Tax experts have their peak season in early April, and physical therapists have theirs, too. In October, distance runners flock to them, seeking last-minute fixes before the New York City Marathon. Some runners need minor adjustments, while others have bodies that are broken almost beyond repair — even if it takes a licensed professional to get them to face it.
At this time of year, 11 Finish Line therapists, most of whom are also distance runners, share the work of seeing an estimate of 400 to 500 injured athletes who are still hoping to run the marathon.
"Even up to two days before the race, we have people calling and asking for help when they can't even run or even really walk a mile," said Cat Nadeau, a patient outreach coordinator at Finish Line. "We avoid telling people you can't do it at all — so we'll see them and do what we can to get them to the start line, and also, ideally, the finish line."
At Integrative Physical Therapy of NYC in Midtown Manhattan, Frank Ruggiero estimates that he is treating...