Sycamore Twp. father suing Pentagon, says son deserves Purple Heart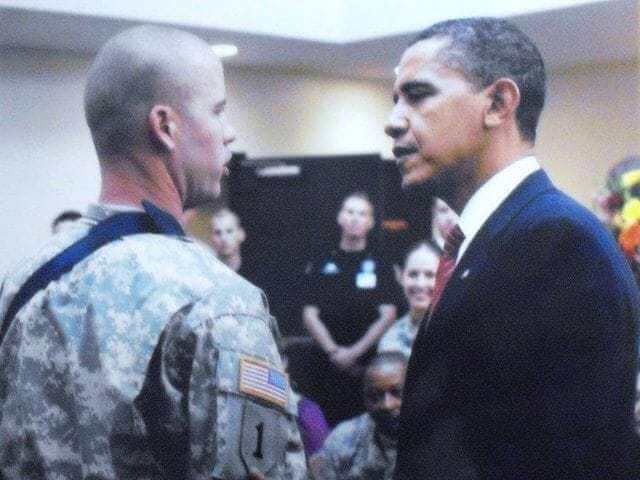 SYCAMORE TOWNSHIP, Ohio -- A local father is suing the Pentagon, saying his son -- who died by suicide in 2013 -- deserves a Purple Heart.
Howard Berry, father of Sgt. Joshua Berry, says his son deserves a Purple Heart "for injuries he sustained in the international terrorist attack at Fort Hood," according to the lawsuit.
Howard Berry, who lives in Sycamore Township, is requesting judicial review of the agency who denied his son a Purple Heart -- namely, Ryan McCarthy, acting secretary of the U.S. Army, and James Mattis, secretary of defense.
Berry was stationed in Fort Hood when U.S. Army Major Nidal Hasan opened fire and killed 13 people on Nov. 9, 2009. Berry was one of 30 people injured in the shooting.
Berry's shoulder was dislocated in the shooting when he dove for cover, according to the lawsuit. The shooting was classified as "attempted murder" by the Texas Rangers and the FBI.
The injury was classified as "sustained in the line of duty," the lawsuit said. Berry's shoulder was surgically repaired.
In May 2011, Berry was discharged due to Post-Traumatic Stress Disorder.
In Feb. 2013, Berry killed himself in Sycamore Township.
The lawsuit said the circumstances of the shooting match the qualifications to be awarded a Purple Heart. Specifically, Joshua Berry was a member of the armed sources when he was injured, a documented wound caused by an "outside force or agent" and the wound...