Uhuru Kenyatta Is Declared Winner of Kenya's Repeat Election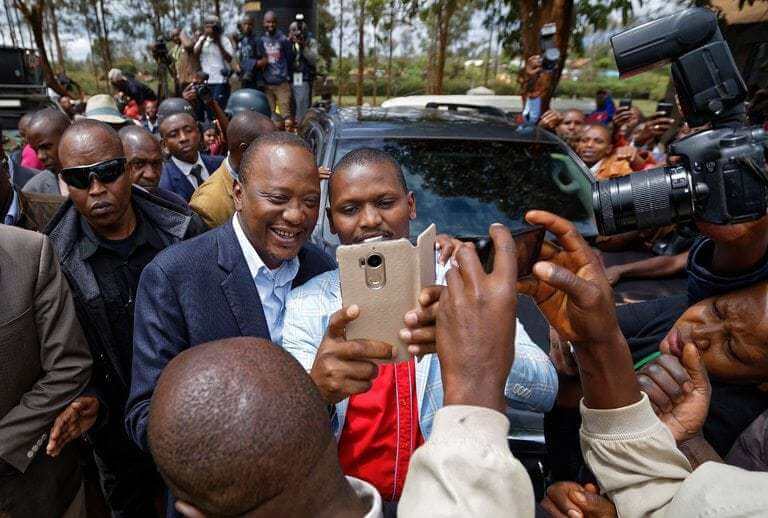 NAIROBI, Kenya — President Uhuru Kenyatta was declared on Monday the winner of Kenya's presidential election — for the second time this year.
Mr. Kenyatta received nearly 7.5 million votes in the repeated vote, held last week, the national elections commission announced.
Mr. Kenyatta also won the first election, in August, by 1.4 million votes. But the opposition leader, Raila Odinga, challenged the results, and the Supreme Court nullified the election in September, citing irregularities.
Backers of Mr. Kenyatta interpreted both of his wins as broad national support for the president, but opposition supporters said they had twice been disenfranchised by a process that lacked credibility.
Mr. Odinga withdrew from the second election two weeks before the vote, arguing that the electoral commission could not oversee a free and fair process, and he called on his supporters to boycott. His name nevertheless appeared on the ballot, and he collected just over 73,000 votes, compared with nearly seven million in August.
Elections officials also cast doubt on the credibility of the process in the days before the vote. One commissioner fled the country and resigned, citing death threats and questioning the impartiality of the commission. The top elections official, Wafula Chebukati, warned a week before the polls opened that political interference in the commission's work was likely to undermine the credibility and neutrality of the vote.
Mr. Chebukati backtracked on that criticism while announcing the results on Monday, declaring the process "free and fair."
At least 14 people have been killed in election-related violence since the Oct. 26 vote, according to sources in the diplomatic community, and more have been injured. The rights group Amnesty International said on Monday that it had documented at least four deaths and more than a...