'DWTS': Lindsey Stirling Brought to Tears by Painful Rib Injury, Powers Through for Epic 'Halloween' Dance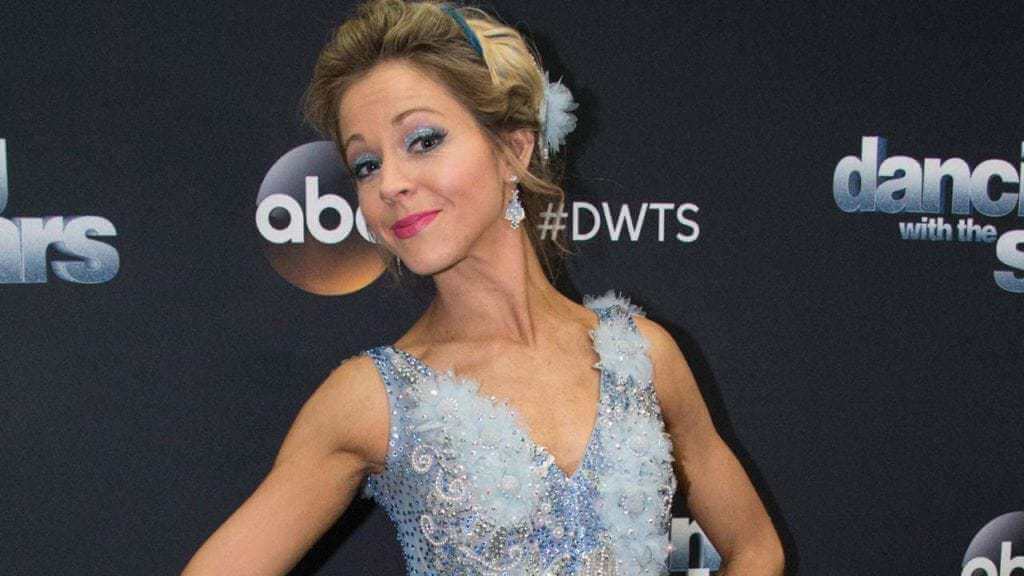 Lindsey Stirling powered through some intense pain on Monday's Dancing With the Stars to deliver a spooky, stunning performance for the season's Halloween Night.
Stirling and her partner Mark Ballas dominated last week's DWTS, earning a perfect score for their Argentine tango and coming in at the top of the leaderboard. However, the violinist paid a significant price for their perfection.
"In last week's dance, in the dress rehearsal, I actually displaced a rib," Stirling revealed during a pretaped package. "Now this week, [I'm] trying to find the balance of taking it easy and yet rehearsing."
For Stirling, taking it easy isn't an option she's interested in.
"I have to do things full out if I'm gonna know what it feels like to do them in the performance, and yet I've got this rib that I feel in pretty much every movement," Stirling explained.
The intense agony of her displaced rib, and her utter disappointment at the possibility of having to bow out of the season, brought the 31-year-old musician to tears.
"I came in early today so I could rehearse, because I don't feel ready, and I can't even rehearse because I'm in so much pain," she told Ballas as she cried in the rehearsal studio.
Ballas didn't want to take any chances, so he brought her to urgent care to see how bad the damage really was.
"I'm gonna be so mad if I've blown it. We've worked so hard," Stirling said as they waited for results in the doctor's office. "I push, push, push all the time. It's how I've gotten to where I'm at. But I'm just so afraid that I might have pushed too far."
Despite the discomfort, the energetic star and her partner hit the DWTS stage with style and intensity for a Mexican Day of the Dead-themed paso doble set to Stirling's own song "Roundtable Rival."
The dance -- which incorporated traditional paso doble techniques with elements of irish folk dancing -- was fast-paced and included some truly...