Terrace roundabout construction to begin in spring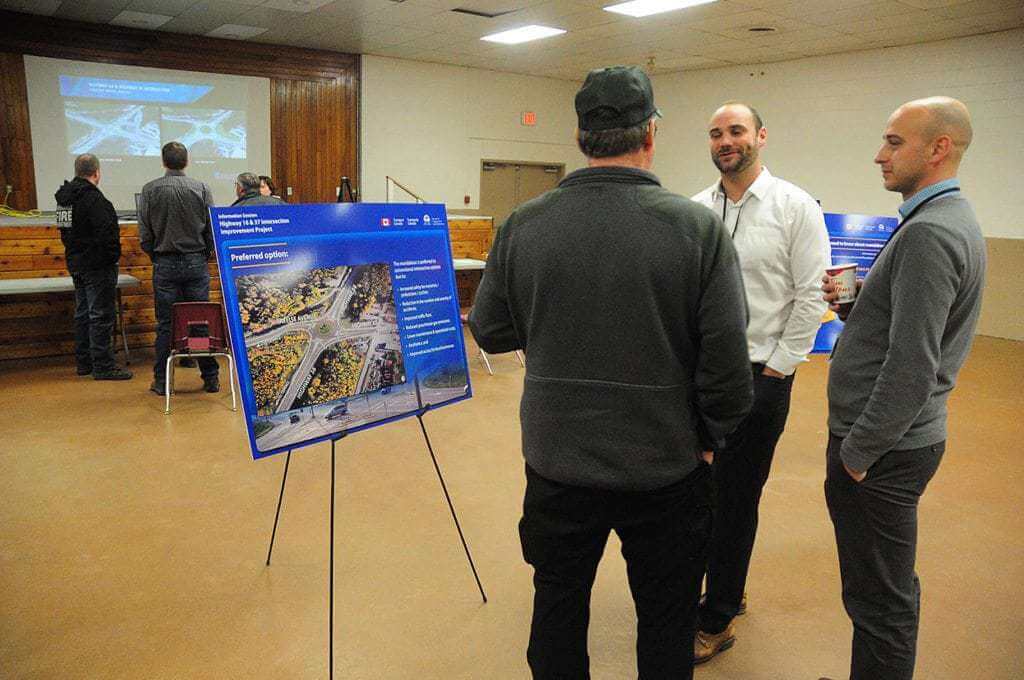 The Ministry of Transportation says it is receiving a majority of positive feedback on their plan to construct a roundabout at the intersection of Highways 16 and 37.
District manager Darrell Gunn hosted an open house at Thornhill Community Centre Oct. 26 to present the initial plan.
"We've had a lot of good questions tonight, and we've also heard a lot of myths but we've been able to address them head-on," he said. "Once we could explain how roundabouts work, most people agreed it was a good option. But there were those who said they'd have to see it work to be convinced."
The ministry developed an alternate design featuring traffic signals, but settled on the roundabout in light of data indicating they reduce both congestion and accident rates, said Gunn. "What we wanted to do with this open house was to present this option to the public,...