A "crisis kit" can look different for everyone. Depending on your chronic illness and the symptoms you experience, a "crisis" may be a bad flare-up that keeps you in bed for a few days, or it could be a sudden spike in symptoms or dangerous "episode" that requires you go to the hospital immediately. So, maybe your crisis kit includes the essentials you keep in your home or near your bed at all times, or maybe it's the items you keep packed in a "go bag" for emergency hospital trips. It could even be what you carry in your purse in the event you get sick while you're out and about.
Whatever yours may include, a crisis kit can be extremely helpful in managing your physical and mental health on those difficult days.
To give you some ideas about what to include, we asked our Mighty's chronic illness community to share what they keep in their crisis kits for flare-ups and emergencies. Here are their recommendations.
We hope the products below, all recommended by our Mighty community members, help you or a loved one in your health journeys. Just so you know, The Mighty may collect a share of sales from the Amazon links on this page.
1. Chargers for Your Electronics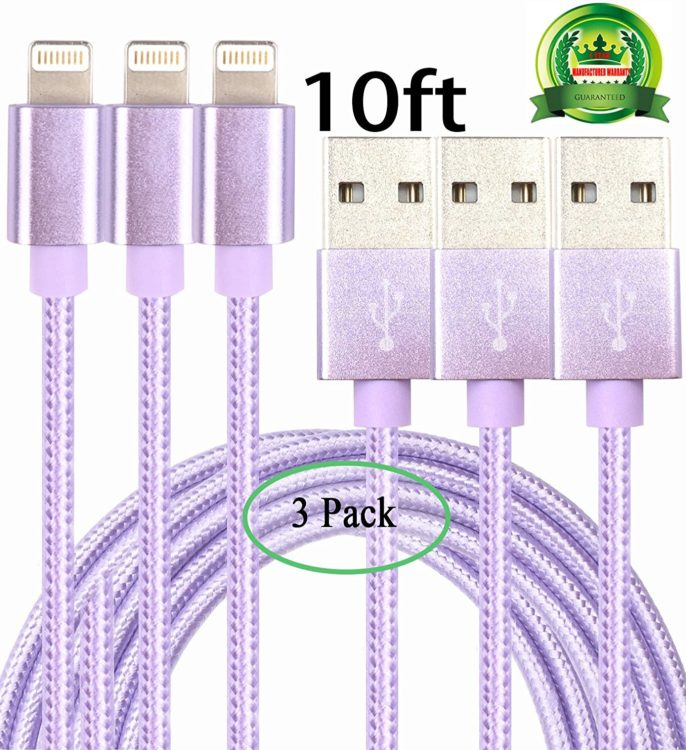 One of the most frustrating experiences is having your phone die while stuck in the hospital or a doctor's office. Not only are phones a source of entertainment during long waits (as well as tablets, Kindles, computers, etc.), but many of us store important information on our devices, such as emergency contacts, doctors' phone numbers, medical history, allergies, current medications, etc. In some cases, having your phone die can be dangerous.
Amber Graham told us, "A phone charging cable. It's my lifeline to the outside world, and having my phone die on me in the ER makes the isolation even worse!"
Janessa Culliford added, "Besides the obvious meds, if I had to take one thing in an emergency kit, it would be my phone charger. My phone has my records on it, it's a great time killer, and I've had it die on me too many times while at the doctor's or in the hospital and I haven't been able to call the people I need!"
Our pick: 10-foot Lightning Cable, Pack of 3 ($12.99)
2. Heat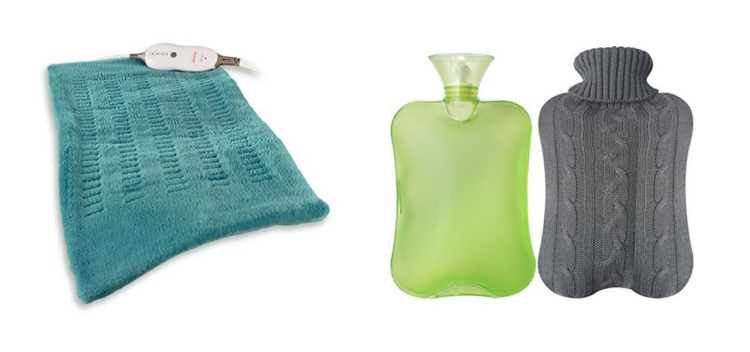 For many of those with chronic pain, heat can be a great source of comfort and relief. Heating pads and blankets work well if you are at home or near an outlet, while hot water bottles or other portable heating products work well if you're on the go.
"A heating pad," said Kaitlin Eckland. "I recommend a bigger one that can be wrapped around an area. I use Velcro straps to keep mine in place so I can lay down comfortably."
Deborah McDermitt-Castro wrote, "I have to keep the house cool because I'm constantly getting hot flashes and/or fevers from lupus so sometimes I need the heating pad on a very painful joint."
Viki Patinsky Torres added, "My heating pad goes with me everywhere. It's my saving grace in a flare-up. Especially long car rides!"
3. Tissues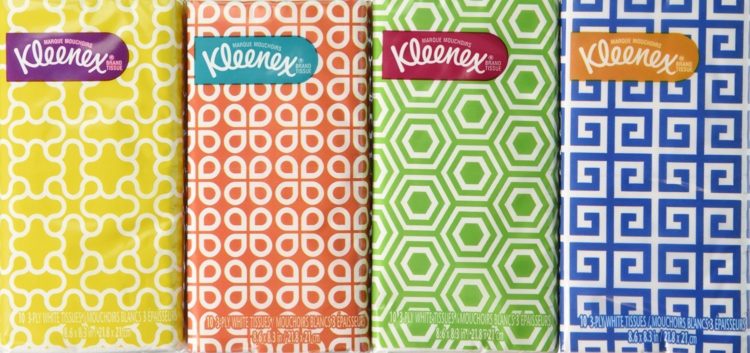 Tissues are super versatile and can come in handy on the tough days – whether you're blowing your nose or wiping away some tears.
"Tissues," Cassie Dupras wrote. "When I have really bad days, I always end up crying, either from pain or anxiety. Then my nose starts to run. If I don't need them for that, I need them for something else! Sometimes it's just that I need something because I had to have a portion of a salivary gland on the left side of my neck removed, so I sweat when I eat, and it's sometimes worse on my bad days. Tissues have never-ending uses on those bad days."
Our pick: Travel-Size Kleenex, Pack of 16 ($6.99)
4. Roll-On Peppermint Oil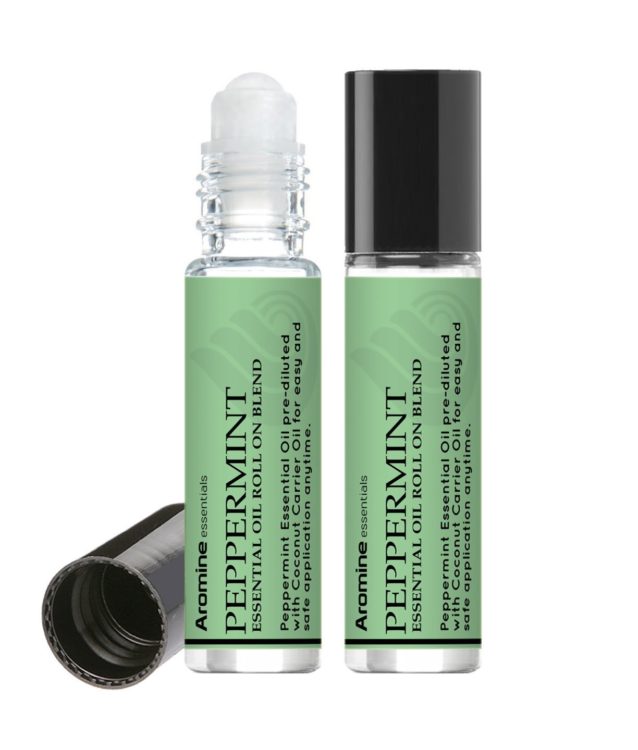 When applied on your body, peppermint can provide a cooling sensation which can help relieve sore muscles. Many may also find the scent to be calming.
Eileen Woodgate told us, "Roll-on peppermint oil! I use it directly on pain or on my lower back and neck when I am not feeling well. It helps to take the edge off of the pain."
Tammy Byerley said, "Peppermint oil… because it feels wonderful on sore, tight muscles."
Our pick: Peppermint Essential Oil Roll On ($12.95)
5. Tea
If you're in need of a little comfort, a cup of tea can be soothing and help you relax your mind and body.
"Tea," said Sarah Jake LeMaster. "It's wonderful hot or cold. It relaxes me, helps with pain, inflammation and stress. It is one of very few things that doesn't upset my GI tract when it flares. Good for my body and my soul."
6. Waste Containers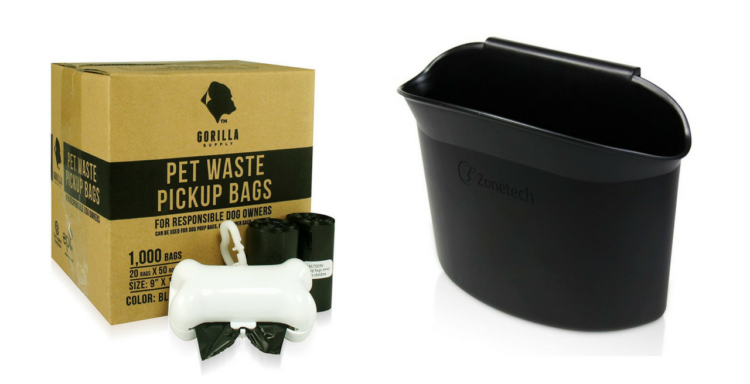 Let's face it: chronic illness can be messy. Whether you're unable to leave your bed or stuck somewhere that's not close to a bathroom, having a small bag or bin for trash can help you keep you (and your surrounding area) clean. If you don't have extra plastic bags around your house, a roll of plastic bags meant for picking up your pet's poop can actually be an easy, compact item to carry with you – and a small, plastic container gives you somewhere to put your trash until you can get to a larger bin.
Elisabeth Wheeler wrote, "I have plastic bags. GI symptoms are my worst symptoms. Bags have saved my car, stores and my clothes. It is a simple thing that you miss when it's not there."
Brittany Bee Myers recommended, "Those little rolls of plastic bags for dogs because they are compact and I can shove them in all my bags and coats. I have cyclic vomiting syndrome, GERD, bile reflux, IBS, diverticulitis and a slew of other things. The puking in public is the worst. With meds, I can hopefully abate the nausea in an emergency, and baggies are good backups so I can go somewhere and, discreetly, not make a mess in front of other people. Also good if I'm sick and stuck in a car for a while."
Our picks: Pet Poop Bags, Pack of 1000 ($14.49) and Portable Mini Garbage Can ($7.99)
7. Pillows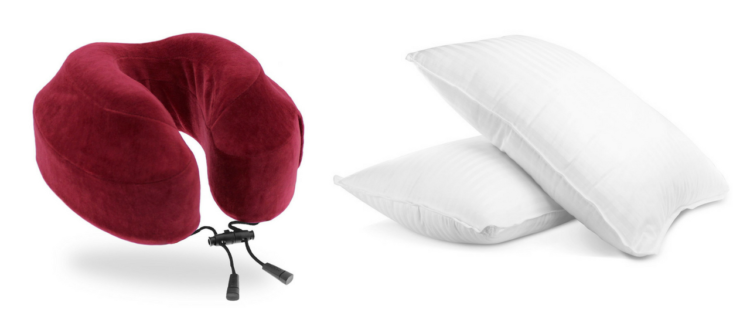 No matter where you are, a pillow can help you stay comfortable and support parts of your body that tend to get sore or achey. Plus, having a pillow or something soft to hold onto can be incredibly soothing during difficult times.
Vanna Young said she uses a travel neck pillow to support her neck while in the waiting room.
Our picks: Travel Neck Pillow ($39.99) and Plush Gel Pillows, Pack of 2 ($39.99)
8. Warm Accessories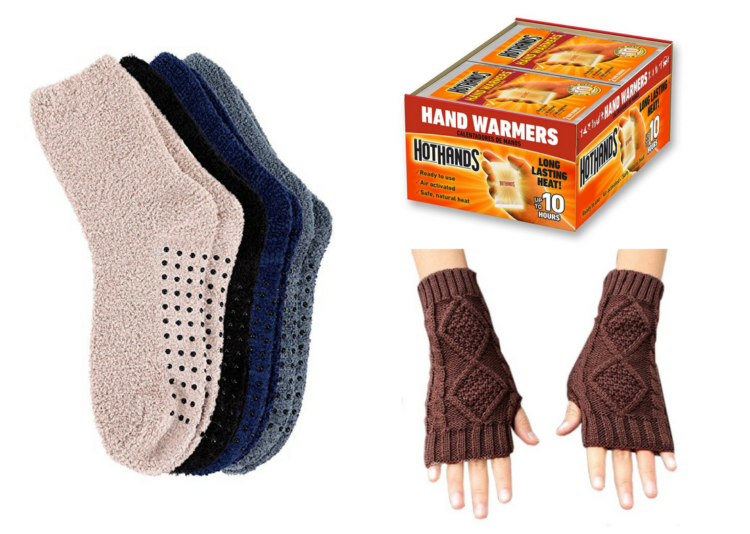 If you tend to get cold often or experience pain when the temperature drops, keeping some warm accessories near you can be helpful and comforting.
Jaime L Simmons said she has socks and gloves to help with her Raynaud's syndrome.
Abigail Robertson wrote, "[I use] HotHands hand warming packets/foot warmers to keep warm during fever chills or cold sweats."
Our picks: Anti-Skid Fuzzy Socks, Pack of 4 ($19.99), HotHands Hand Warmers ($9.99) and Soft Fingerless Gloves ($8.99)
9. Fan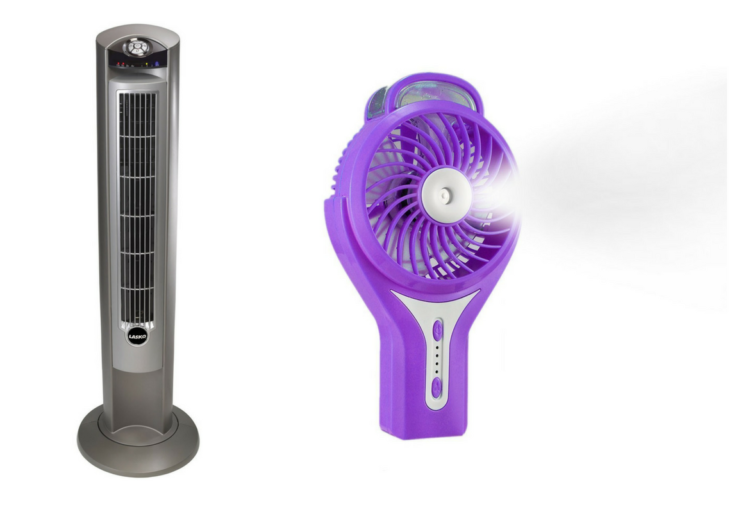 Alternatively, if you tend…