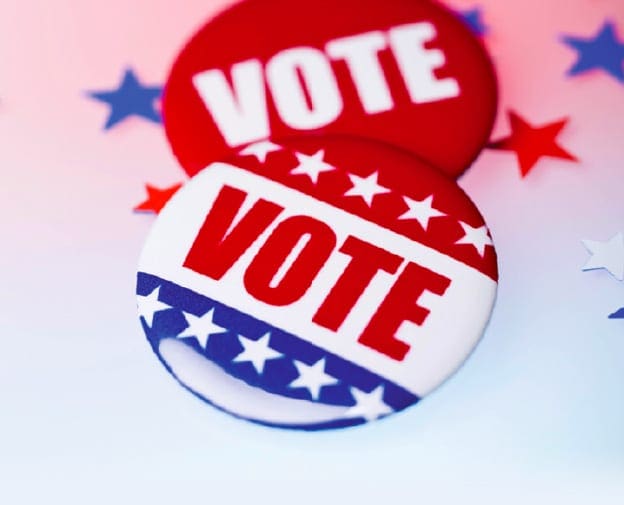 In Cicero, voters will elect a town supervisor, two town board members, a town clerk, a tax receiver and a town highway superintendent. Learn more about each candidate below. Polls are open from 6 a.m. to 9 p.m. Tuesday, Nov. 7. To determine your polling place, visit ongov.net/elections/index.html and click on "Polling Place Locator" or call the Onondaga County Board of Elections at (315) 435-8683. Note: Highway Superintendent Chris Woznica, who is running unopposed, did not return the Star-Review's questionnaire.
Mark Venesky (incumbent, Republican)
Biographical info:
I am the town supervisor for the town of Cicero. I was born and raised in North Syracuse and have lived in Cicero 25 years. I am 61 years old. My wife MaryEllen and I have four grown children and six grandchildren. A product of the North Syracuse school district, I graduated from Cicero High School and received my college degrees from the Maxwell School at Syracuse University and Onondaga Community College. I retired in 2011 after a successful career of 36 years with UPS in both operations management and business to business sales. I am a Ciceronian first, and a registered Republican second. I have been endorsed also by the Independence, Conservative and Onondaga County Veterans parties and the Teamsters Local 317.
Why are you running for office?
Two years ago, I said, "I want to give back to my country and community. I feel strongly about our community and believe as a citizen I have a responsibility to help our community become an even better place." Two years ago, the Cicero residents were very clear: Put Cicero on the right course for our future. Fiscally: Stop borrowing and address the debt, hold taxes, provide transparency. Growth: Attract business and create jobs, ever mindful of the quality of life issues of traffic and neighborhoods and repair our roads. Community: Provide the services and safety that we all rely on, that make Cicero a great place to live and raise a family.
I want to continue giving back to my country and community and am determined to finish the job that I began. In less than two years, we have stopped borrowing money to meet our daily operating expenses. We returned $483,194 to the town's fund balance, along with an additional $650,000, and paid $648,767 toward the town's accumulated debt. Standard & Poor awarded the town an AA credit rating this year based upon my long term fiscal plan. This, I am told, places Cicero in the elite of all towns financially in New York state.
We will continue our outreach to our senior citizens and veterans. We started a program to proactively identify seniors, veterans and the spouses of veterans in our town who may be eligible for state and county programs and monies to assist them with such things as home repairs, heating, and meal assistance. We have been so successful with our outreach, that other towns have asked us for guidance in establishing their own outreach programs.
We have set the stage for job development in Cicero. We have proactively defined and rezoned our business districts (Phase 1, Route 11 from Bear Road north to the Oswego county line, Route 31 from the Clay line to South Bay Road and East Taft Road properties around Hancock Air Park). Onondaga County Planning said that this was too big a project for the town to handle in one year alone. We not only handled it, we conducted six public hearings and did it in a matter of months. We have changed our procedures internally to make it easier to do business in Cicero, which greatly reduces the cost for a business to expand or locate here. This will be very important for our future as it will allow the town to better control the tax burden on our home owners.
With the changes implemented in 2016, we increased our business-assessed value by nearly $14 million for the 2016 tax roll year. The NY Lineman's School, Byrne Dairy, Can-Tech Automotive, Karate John's, O'Connell Electric, Tocco Villagio and Chick-fil-A are just a few of the companies that located or expanded here. Job development will continue to be a priority in 2018 and beyond.
For Phase 2 of our rezoning, we are identifying and are proactively rezoning properties that are "non-conforming" within our town. For example, we have many properties zoned as agricultural that, in fact, do not meet the legal definition of agricultural zoning. Because of this, the property seller or buyer would need to correct the zoning before a new mortgage might be obtained or a building permit issued. The cost to an individual to do this (permit and legal fees) is approximately $10,000. The town is proactively making the corrections at no additional cost to our residents….