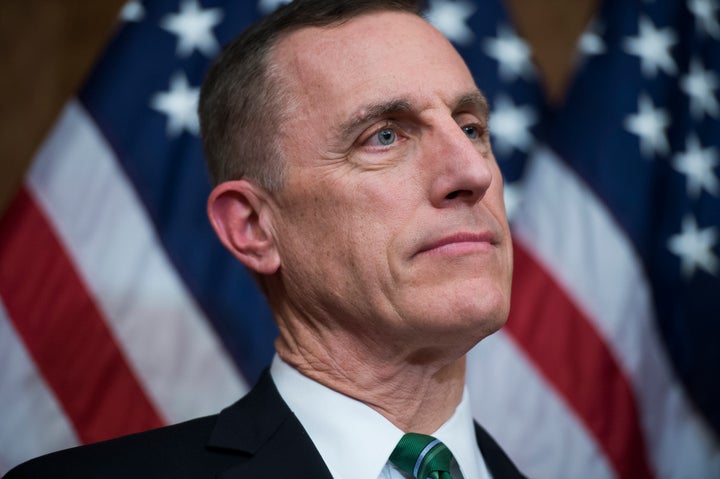 On Tuesday, the Pittsburgh Post-Gazette reported that Tim Murphy (R-Pa.), had urged the woman he was having an affair with to abort her pregnancy during what turned out to be an "unfounded pregnancy scare" in January. On the same day the report was published, Murphy voted for legislation that would ban abortion after 20 weeks. In fact, Murphy has a history of supporting anti-abortion legislation, from bolstering efforts to defund Planned Parenthood, to voting to grant fetuses protection under the 14th amendment.
This particular scandal is an important reminder that despite the emphasis put on "protecting the unborn," the rhetoric of the "pro-life" movement is largely just that. At its core, the anti-abortion movement is less about protecting fetuses, and more about legislating and controlling women's sexual and reproductive health.
Murphy's affair with Pittsburgh-based forensic psychologist Shannon Edwards was made public last month when her husband filed for divorce. In a text message obtained by the Pittsburgh Post-Gazette, Edwards lambasted Murphy for his anti-abortion rhetoric after he pressured her to go through the procedure when he thought she was pregnant with his child.
″[Y]ou have zero issue posting your pro-life stance all over the place when you had no issue asking me to abort our unborn child just last week when we thought that was one of the options," she wrote to him on January 25.
Edwards seems to have been responding to a Facebook post on Murphy's official page from January 24, in which he'd written that, "it is a tragic shame that America is leading the world in discarding the disregarding the most vulnerable." The purpose of this particular post was to tout H.R. 7, a bill that would permanently ban any federal funding for abortion care, as…