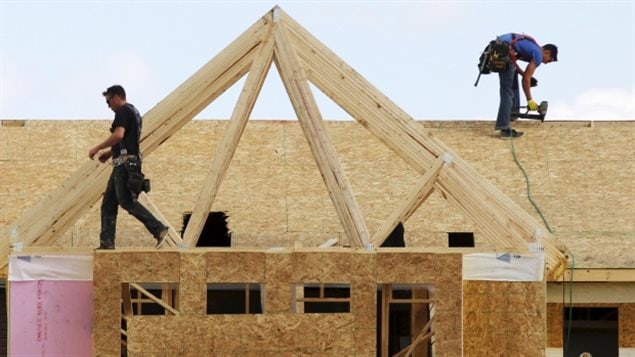 Photo Credit: Todd Korol/Reuters
With the legalization of cannabis to be announced on or near July 1, next year, many industries are very concerned about impairment on the job.
It is well-known that the construction industy is fraught with dangers requiring workers to be alert at all times.
Ontario is Canada's most populous province, and the Ontario General Contractors Association (OGCA) is the largest association representing industrial, commercial, and institutional contractors in in the province.
Quoted in the Timmins Today news OGCA president Clive Thurston says, "If this becomes part of our mainstream lives, it's going to have a deadly impact".
In a letter in July to the provincial Attorney General, the OGCA wrote, "We are concerned that the issues we have with impairment and the use of intoxicating substances is a threat to worker safety, and legalization of cannabis is about to make this problem much worse…
Coroners' inquests on workplace traumatic fatalities have determined that up to 40% of workplace fatalities are materially contributed to by cannabis and other drugs. … It is our experience that the abuse of substances is a growing issue with our workplaces, and the legalization of cannabis will significantly increase…