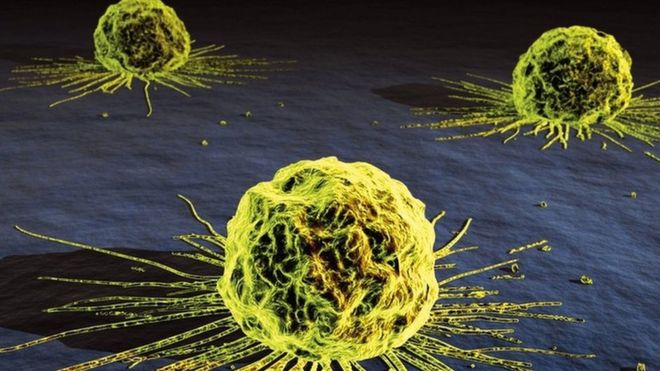 The number of young women in Scotland showing early signs of potential cervical cancer has dropped by 41% since a school vaccination programme was introduced, researchers have said.
The University of Aberdeen study looked at women who had received the Human Papilloma Virus (HPV) vaccine.
It found 758 women were referred for further investigation in 2013-2014, down from 1,294 in 2008-2009.
From 2008-2010 there was also a catch-up programme to vaccinate girls who were older, up to the age 18, to increase the protected population.
The team said the figures suggested the vaccine programme was delivering significant benefits 20 years earlier than expected.
The study looked at women aged 20 or 21 who were referred for a colposcopy, the procedure used to look at the cervix if cervical screening finds abnormal cells.
'Great news'
Prof Maggie Cruickshank, from the School of Medicine and Medical Science and Nutrition at the University of Aberdeen, led the study.