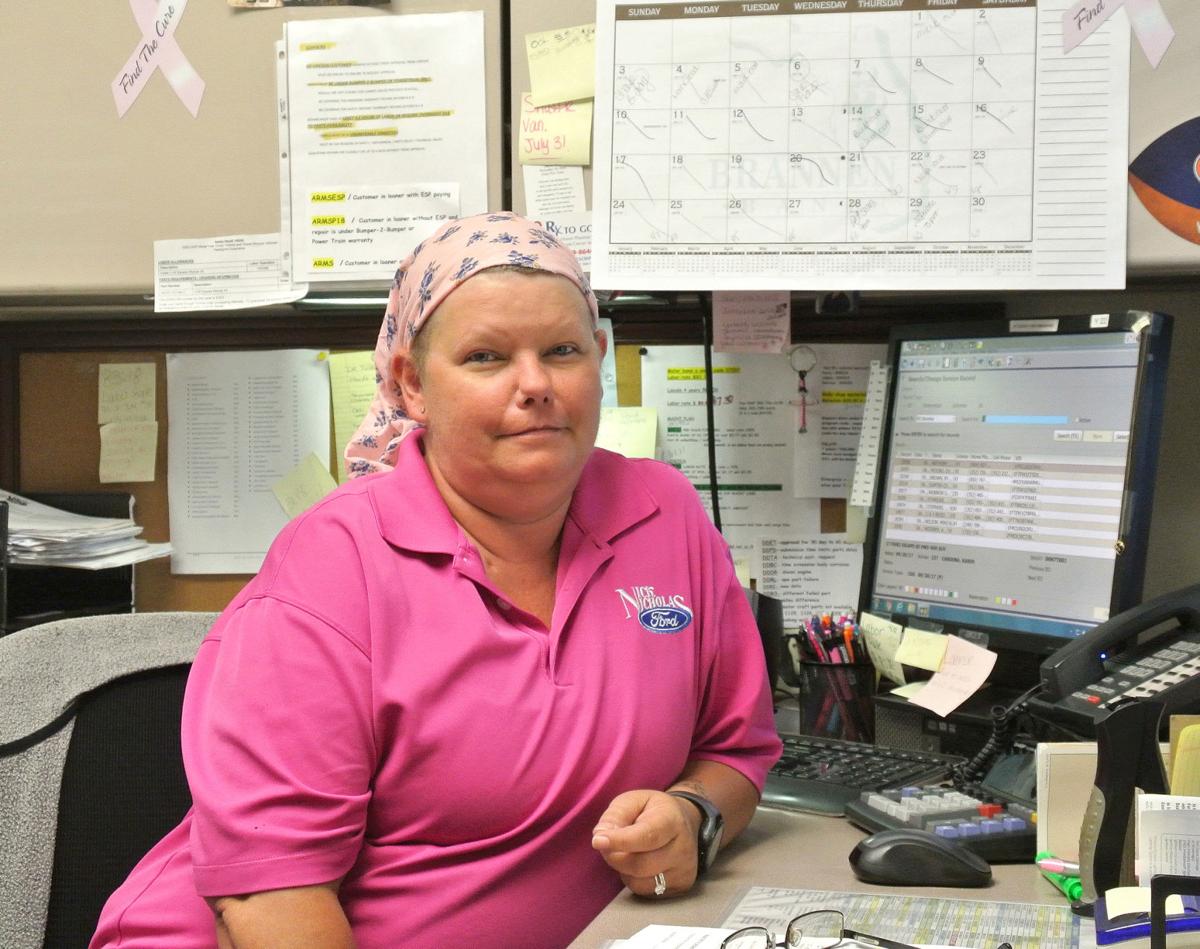 Being sick, especially battling cancer, is costly in so many ways.
"I've been going through chemo since 2010. I've had surgeries, plastic surgeries, all that," said Nora Souhrada, 45, who is currently on her third round of cancer.
"I found out I had breast cancer in '09, and then for four-and-a-half years I was cancer-free, but then it came back on my liver in 2015 and then again this year," she said.
In May 2015, Souhrada's coworkers at Nick Nicholas Ford in Inverness had a huge yard sale to raise money to pay for her chemotherapy treatments, raising enough for her last eight treatments.
Every bit helps.
"We were struggling financially, and I heard about the Citrus Aid Cancer Foundation from Patti (Wood), that they help people with cancer. But I'm like most people, I don't want to ask for help," Souhrada said. "It took me a few years, but I needed help."
Wood, the foundation president, explained that Citrus Aid Cancer Foundation began in 2012 as an idea from Dr. Joseph Bennett, radiology oncologist at the Robert Boissoneault Oncology Institute (RBOI).
He, Wood, and two others — Tobey Phillips and Mary Pericht — got together to discuss ways to help local people with cancer with their financial needs as they go through treatment.
At that time, the American Cancer Society had shifted its focus nationally to advocacy and treatment.
"They felt they had the biggest impact there, and that's very important," Phillips said. "But our fear was that local patients were not going to get…