Electronic Medical Records Software iPad EMR Software Medical Software Practice Management Software Radiology Information Systems Revenue Cycle Management Software

At Accupoint, we combined industry best business practices with cutting-edge cloud technology to give our clients a competitive advantage. We take a consultative approach to helping our clients understand and manage international compliance requirements. As a result,...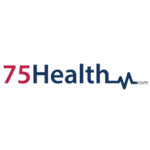 75Health is the Electronic Health Record software which is not just about being paperless. It is about inculcating a tradition of simulated and simplified working with intelligent systems that help doctors work efficiently and enhance patient care. Working on a...