75Health is a cloud-based electronic health record (EHR) solution that helps medical professionals working in small and midsize medical clinics to manage patient information and digital records. Key features include a built-in scheduler, drug list management, automated email generation, a tracker for diagnostic tests, vaccination tracking and more.
Users can upload and store patients' records and practice documents like consent forms, handouts and x-rays. They can also scan records for allergies, medications, lab results and symptom lists and create patient care plans with tests and guidelines using the solution.
75Health features e-prescribing that enables professionals to submit electronic prescriptions and manage patient statements. The solution's clinical decision support gives clinicians information about patient allergies, the dosage of drugs and more. Reminders can also be sent to patients when their tests are overdue.
75Health offers support via email, phone and through other online resources.
Specialities
General Practice
General Practices
About 75health
75Health is the Electronic Health Record software which is not just about being paperless. It is about inculcating a tradition of simulated and simplified working with intelligent systems that help doctors work efficiently and enhance patient care. Working on a cloud-based technology, it is cost-efficient, fast and secure.
Tech Support Availability Yes
Training Costs If you need any help in using the site, interested in demo or facing site related issues, contact us at support@75health.com. We will get in touch with you soon.



Excellent one must for all doctors who practise genuinely


Easy to use and user functionality is good and also appointment schedule , email lab,email prescription is very useful for us.


Easy and simple way to update health and medical records safely


Read All Read All 4 Reviews Reviews
Free Resource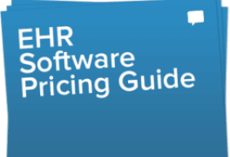 Medical, EMR & EHR software Pricing Guide
Don't let price confusion keep you from selecting the best software!