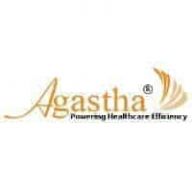 Agastha Enterprise Healthcare Software
What is Agastha Enterprise Healthcare Software?
About Agastha Enterprise Healthcare Software
We constantly strive to provide the highest quality user-friendly software solutions and service. Our goal is to use the latest advances in technology developing intuitive, scalable and robust software that enables practices to operate efficiently and improve the quality of patient care.
We provide the highest quality of software and technology; we do this by focusing on powerful levels of service standards. Our commitment is to continuously strive to exceed our customers' expectations in value and high standard of satisfaction, increasing workflow, efficiencies and patient care.
Dynamic, instantaneous report generation.
Point and click super bills.
Seamless simple to use administration tools.
Simple schedule administration.
Role-based personalized user settings.
Automatic posting of insurance payments.
Real time/batch eligibility and claim status.
Single screen easy to use patient financial transactions.
Analytical and benchmarking tools.
Built in messaging to optimize workflow.
Electronic signature.
Online patient registration.
Agastha Enterprise Healthcare Software User Reviews