APTA Connect by Cedaron Medical is a scalable, on-premise Practice Management solution for rehabilitative practices of all sizes. It focuses on practices that provide medical services such as physical therapy, speech therapy, and occupational medicine.
APTA Connect is built around an EMR (Electronic Medical Records) application that includes procedure workflows, tablet support, and a patient portal. Patient data can be entered through point-and-click, preset drop down menus, or the user can draw directly on uploaded radiology images. The scheduling module allows the user to view schedules by therapist, clinician, or clinic. Automatic warnings pop up when there's a double-booking, and each visit type can be color coded. With APTA Connect's picture archiving system, users can upload and store any type of document or image in a patient's medical record; x-rays, photos, and MRIs. The solution contains a full library of diagnosis codes for the ICD-9 and ICD-10 codes, and features "favorite" lists for saving commonly used codes.
Specialities
General Practice
General Practices
About APTA Connect
Patient Care Practice Administration Evidence & Research Licensure Scope of Practice Ethics & Professionalism Legal Matters PR & Marketing
Tech Support Availability N/A
APTA Connect User Reviews

Read All Read All Reviews Reviews
Free Resource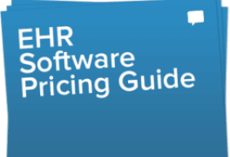 Medical, EMR & EHR software Pricing Guide
Don't let price confusion keep you from selecting the best software!