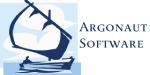 What is Argonaut EMR Software?
About Argonaut EMR Software
Argonaut Software is dedicated to helping psychotherapists run their practices by providing them with an electronic medical record (EMR) software that can help a physician's practice more smoothly.
Argonaut's easy-to-use web-based integrated practice management software is designed specifically for psychotherapists. With Argonaut's all-in-one system physicians can easily manage appointments, write and maintain clinical notes and client records, track finances, market their practice, and more.
Argonaut EMR software can:
Save time. Argonaut EMR software reduces paperwork by an average of 3 hours per week, time physicians can use for other clients.
Increase organization and accuracy. Easily access records in one place and accurately track finances.
Increase income by growing your practice and ensuring consistent, easy payment from clients.
Reduce stress and hassle. Argonaut is quick, simple, and can access patient records from office, home, or on the road.
Better serve patients by electronically sending out appointment reminders, providing online forms, and allowing online credit card payments.
Increase security, eliminate worry. All the data is fully encrypted, HIPAA-compliant, and backed up.
Argonaut EMR Software User Reviews