What is Carestream Dental?
Carestream Dental's commitment is to provide the software, the technology, the data, the analytics and the expertise to seamlessly connect every aspect of today's dental business.
Carestream Dental has practice management solutions for general practice dental, orthodontists and oral surgeons. Read below to learn about each of these feature-rich platforms.
General Dentistry: PracticeWorks and SoftDent
PracticeWorks Easily access all your patient information with PracticeWorks. PracticeWorks helps make your office more efficient, productive and successful by simplifying routine tasks, improving office communication and making information more accessible with fully automated and customizable tools. Full integration with digital imaging means easy access to clinical information, while eServices automate and streamline essential tasks related to insurance claims, payment processing, patient reminders and more.
Tech Support Availability N/A
Carestream Dental User Reviews



DO NOT PURCHASE THIS PRODUCT!! We were told that we could take bite wings with the model 8100 and it would bridge into our software and it DOES NOT!! No one at the company wants to take responsibility for the problem and we are stuck with a product that does not work like we were told it would. Get every "promise" in writing!! We have been trying to solve this problem with Carestream for aver 6 months. We would have given it a zero star if possible... shame on you Carestream


Even though I missed my interview and way late due to dropping my baby off. I take full responsibility. I just wished they gave me another chance at an interview, because I would have been a great asset to the company


So many better choices out there for your office software and digital. If you're not a busy dentist and you would like to spend your time troubleshooting ,sitting on hold getting the computer IT education you don't have to have; then this is the company for you. Me I'm converting back to Eaglesoft as did the entire dental hygiene school that is close to my office. This spoke volumes to me as after nearly 4 years I had decided I would follow the college decision to get out of this nightmare once and for all. Biggest problem of my practice will be leaving soon




Read All Read All 17 Reviews Reviews
Free Resource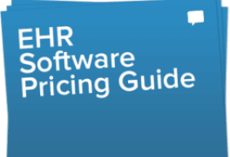 Medical, EMR & EHR software Pricing Guide
Don't let price confusion keep you from selecting the best software!