CareVoyant for Home Care is an integrated cloud-based software solution specifically designed for agencies offering private-duty nursing, non-medical care and home health. Patient information flows between intake, authorization, scheduling, clinical, POC, billing and reporting modules.
Scheduling is integrated with authorization and clinical, and the scheduling module supports shift offer, shift differential, split shift and overtime. Integrated clinical functions allow agencies to create a plan of care and OASIS from the data collected at POC. The care plan is linked to follow-up visits, and eMAR and eTAR meet the requirements for PDN. CareVoyant supports complex billing requirements for Medicare, Medicaid, insurance and private pay.
CareVoyant offers family and employee portals for care coordination. Agencies can also modify clinical forms while creating custom alerts and reports.
Tech Support Availability N/A



The team at CareVoyant is wonderful to work with! The software is easy to use and support tickets are promptly responded to. Their new Web based application is fantastic!


CareVoyant is focused on applying its knowledge of the home healthcare industry and enhancing its software. And that's what makes them awesome.


I am not sure where the other reviews came from, but I can tell you that this software is GROSSLY overrated. It is quite clumsy, looks like someone just learning coding was trying out all sorts of functions. There is no intuitive way to use this, you just have to *know* when to use a right click or that you need to go to a different page for a similar function. It takes FOREVER to load and is clear that the CV servers are overtaxed. Spelling errors abound and don't even think about using the offline mode - I lost two evals two months ago and the "support team" is STILL claiming it is there, but they have yet to restore it. 10/10 would NOT recommend.


Is this even a real company? I stopped by yesterday and the office was completely empty. If this is the headquarters should they at least hire a receptionist?


Good software developers unit, provides a complete and comprehensive solution .
Read All Read All 9 Reviews Reviews
Free Resource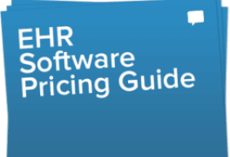 Medical, EMR & EHR software Pricing Guide
Don't let price confusion keep you from selecting the best software!