ChiroSuiteEHR is a cloud-based chiropractic Electronic Health Record (EHR) solution that helps in healthcare practice management and billing. Key features include electronic medical records management, medical billing, medical accounting, patient scheduling, managing radiology information and picture archiving. The solution is a combination of ChiroPadEMR and ChiroOffice solution offered by Life Systems Software.
ChiroOffice's Practice Management capabilities facilitate patient scheduling, insurance processing, electronic claims filing and more. The solution allows practices to check-in the patient with ChiroOffice and activate their record on ChiroPad.
ChiroPad is SOAP note documentation system for entering and maintaining patient exam information and documentation. It also provides an integrated narrative report writing feature. Doctors can enter spinal findings, assessments, diagnosis ICD 9 codes, modalities and office visit status via ChiroPad.
ChiroSuiteEHR offers X-Charge integration to process debit and credit cards. Support is offered through email, phone and via an online help portal.
Tech Support Availability N/A
ChiroSuiteEHR User Reviews

Read All Read All Reviews Reviews
Free Resource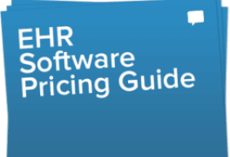 Medical, EMR & EHR software Pricing Guide
Don't let price confusion keep you from selecting the best software!