Crib Notes is an ONC-ATCB certified, on-premise electronic medical record (EMR) solution that caters to various neonatal health care providers, including physicians, nurses, therapists and nutritionists. Key features include clinical documentation, clinical data presentation and administrative analysis and reporting.
Crib Notes offers built-in, drop-down lists of frequently used phrases, which helps staff reduce overhead work. These notes are automatically populated in both nurses' and physicians' flowsheets and placed in specific sections. The solution also supports regulatory compliance by tracking various parameters, such as pain scoring, laboratory results and breast milk verification.
Additionally, Crib Notes features a unique email system Crib Mail, which is an automated communication tool that sends a daily email with an infant's health parameters to the parents. These customized emails can be tailored by staff before sending as per requirements.
Support is offered via phone and email.
About Crib Notes
Comprehensive, specialized and designed to fill an important gap in healthcare IT, Crib Notes™ is the first ever global information management and workflow solution dedicated — like your entire neonatal team — to providing the highest level of care to tiny, fragile patients in the NICU.
Tech Support Availability N/A
Connection Speeds A broadband connection is recommended. Bandwidth. For CribMaster applications that use a webservice connection, such as ATR (versions 9 and later)

Read All Read All Reviews Reviews
Free Resource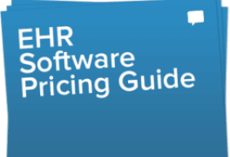 Medical, EMR & EHR software Pricing Guide
Don't let price confusion keep you from selecting the best software!