Denticon by Planet DDS is the modern cloud-based practice management solution for dental organizations of all sizes that helps your practice become paperless. It includes clinical and business functionality, along with advanced modules for imaging, patient communications, and reporting and analytics.
Denticon helps practices provide dental care and manage their patient experience using cloud-based practice management and communication tools. It is also ONC certified and HIPAA compliant.
Denticon's practice management can be customized for single and multi-location practices, making it suitable for dental practices of all sizes, even mobile dentistry practices.
Denticon's imaging module is powered by Apteryx XVWeb, utilizing cloud-based image management and treatment planning tools. XVWeb allows you to acquire, store, retrieve and share your images from any place at any time, in addition to featuring the industry's only web-based CBCT imaging module. Designed with open-architecture for the widest compatibility of major imaging device brands, XVWeb also includes a unique capture component that allows you to continue acquiring images even if your internet access is interrupted.
Tech Support Availability N/A

Read All Read All Reviews Reviews
Free Resource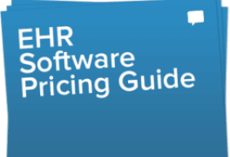 Medical, EMR & EHR software Pricing Guide
Don't let price confusion keep you from selecting the best software!