What is Discharge 1-2-3, Composer?
About Discharge 1-2-3, Composer
Discharge 1-2-3 provides document libraries and software that make it fast and easy for clinicians to create custom discharge instructions and patient education in multiple languages. Our solutions work with your current EMR and are available in standalone versions. Discharge 1-2-3 won the Chicago Innovation Award and is the choice of three hospitals on US News and World Report Honor Roll.
Tech Support Availability 24/7
Connection Speeds A broadband connection is recommended
Discharge 1-2-3, Composer User Reviews

Read All Read All Reviews Reviews
Free Resource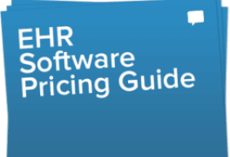 Medical, EMR & EHR software Pricing Guide
Don't let price confusion keep you from selecting the best software!