DOCISS EMR is an on-premise medical solution that includes key features including a patient dashboard, calendars, medical records, electronic consultations and prescriptions, billing and clinic accounting, multi-doctor support and reporting. The solution is compatible with Windows systems.
DOCISS EMR's document management module allows users to track health records such as consultations, diagnostics and treatments. They can attach images and documents to patient records. Electronic consultations and prescriptions can be printed, emailed from the system or exported. The dashboard provides access to the patient's demographics, appointments, medical records and billing.
DOCISS EMR's accounting module allows users to generate invoices and payments directly from medical records. The system generates accounting reports and is suitable for multi-doctor practices. Doctors can work on the same database of patients with own usernames and passwords. Users can also manage multiple clinics from one system.
DOCISS EMR is priced either per computer or per computer per month. Support is offered by email and phone.
Specialities
General Practice
General Practices
About DOCISS EMR
Make your Business Smarter by adding business intelligence systems to support your Operation and Decision making at all time.Our solutions are Very flexible and customizable to adapt your Business Processes.​Purple Brains Consults your projects, provides you with ERP and CRM solutions, Tracks your sales team, Builds your website, Develops customized and on request software, Build you animated Video commercials, and Advertise your business on social Media and Google.
Tech Support Availability N/A

Read All Read All Reviews Reviews
Free Resource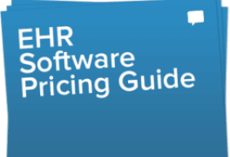 Medical, EMR & EHR software Pricing Guide
Don't let price confusion keep you from selecting the best software!