DocLinks is a cloud-based electronic medical records (EMR) solution suitable for small to midsize medical practices. The solution offers an all-in-one product or integrates with third-party practice management solutions.
Some features include Surescripts-certified e-prescribing of medications and controlled substances with the DocLinks Med Map, anticoagulation and chronic care monitoring modules, interoperability with lab, radiology and ancillary services and embedded medical speech software using Internet-based Dragon software.
DocLinks Apps support mobile providers with many of its features offered as standalone products or as an adjunct to existing EHRs via handheld devices. The software solution is compatible with tablets, desktop computers and laptops.
DocLinks offers a per provider per month subscription pricing model. 24/7 support is provided via on-site education, help desk messaging and telephone services located in the US. DocLinks additionally offers MIPS guidance and consulting services upon request.
Specialities
General Practice
General Practices
About DocLinks
DocLinks is specifically designed to be The High Efficiency EHRTM for small to medium sized medical practices. We provide extensive on-going support and a broad range of services for our clients to make sure their practices succeed.
Tech Support Availability 24/7

Read All Read All Reviews Reviews
Free Resource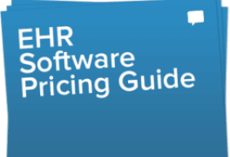 Medical, EMR & EHR software Pricing Guide
Don't let price confusion keep you from selecting the best software!