What is DrFirst Rcopia-MU?
Specialities
General Practice
General Practices
About DrFirst Rcopia-MU
We are committed to equipping doctors with tools that enhance patient safety, reduce medication errors, support better admission, discharge and transition-of-care processes, and streamline communications between providers. We create best-in-class solutions that advance current standards across the medication management process.
Tech Support Availability N/A
DrFirst Rcopia-MU User Reviews

Read All Read All Reviews Reviews
Free Resource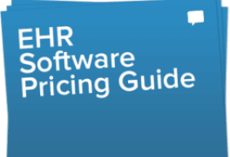 Medical, EMR & EHR software Pricing Guide
Don't let price confusion keep you from selecting the best software!