What is Elogently Stated?
About Elogently Stated
The Eloquent Physician is a software program which can be utilized to produce medical records for all patients.
It is an overlay based upon the foundation of EloquentlyStated, a database oriented document creation assistant. EloquentlyStated offers two methods of document production: Voice or Keyboard & Mouse. EloquentlyStated and The Eloquent Physician are used via keyboard or may be voice activated by Dragon Medical
Elogently Stated User Reviews

Read All Read All Reviews Reviews
Free Resource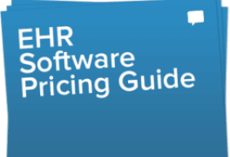 Medical, EMR & EHR software Pricing Guide
Don't let price confusion keep you from selecting the best software!