EMRDoc by EPOWERDoc is an ONC-ATCB certified on-premise electronic medical record (EMR) solution developed for managing emergency services in tertiary care centers and critical access hospitals. Key features include order status tracking, clinical prompting, computerized provider order entry (CPOE) and allergy and drug interaction warnings.
EMRDoc integrates with other hospital information systems (HIS) and includes a patented "Prose Generator," which provides dictation for patient records. EMRDoc also has a "Fast Chart Completion" feature that incorporates various data entry formats (e.g., handwriting recognition, voice recognition and keyboard entry) for completing charts. The solution provides physician and nursing documentation including multiple age and sex specific chief compliant title selection triggered from registration data. Other features include clinical prompting, decision-making assistance, JCAHO safety screening, First Databank allergy and drug interaction warnings.
EMRDoc provides "Quick Click" anatomic diagram text selection assistance for the description of the clinical specificity required for ICD-10 coding. Support is provided via phone.
About EMRDoc
The EMRDoc™ physician charting system incorporates the unique EPOWERdoc™ data entry format that was pioneered in our widely accepted paper template systems into an electronic medical record that permits extraordinarily fast charting and ease of use. EPOWERdoc's unique electronic chart design and data entry format allow the user, with the touch of a stylus or mouse, to document their findings. Handwriting and voice recognition and keyboard entry capacities enhance the already simple data input process. The Result — a revolutionary new EMR that has documentation speeds that rival paper template documentation.
Tech Support Availability N/A

Read All Read All Reviews Reviews
Free Resource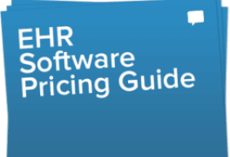 Medical, EMR & EHR software Pricing Guide
Don't let price confusion keep you from selecting the best software!