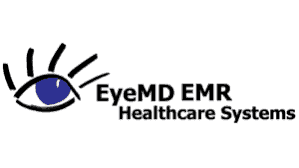 EyeMD EMR Healthcare Systems
What is EyeMD EMR Healthcare Systems?
About EyeMD EMR Healthcare Systems
EyeMD EMR, our Flagship product, is an Electronic Medical Records software designed specifically for Ophthalmologists. Designed in an MD's office, EyeMD EMR's understanding of what goes on in your office is unrivaled.
What makes EyeMD EMR better than the competition is EyeMD EMR's dedication to creating a software that is simple, efficient, relevant & powerful. Other software companies claim efficiency & low learning curves, but EyeMD EMR delivers.
EyeMD EMR is so in tune with Ophthalmology procedures, you will feel like you made it. Mainly because someone like you helped create it. EyeMD EMR was developed from Day 1 in direct collaboration with a practicing Ophthalmologist. We positioned our development office within the real-world environment of their practice, which allowed us to work directly with their staff on a daily basis. Our level of understanding clearly shows in our product.
EyeMD EMR Healthcare Systems User Reviews
Free Resource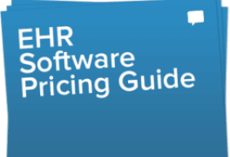 Medical, EMR & EHR software Pricing Guide
Don't let price confusion keep you from selecting the best software!