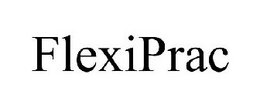 FlexiPrac by Advent Infosystems LLC.
What is FlexiPrac by Advent Infosystems LLC.?
About FlexiPrac by Advent Infosystems LLC.
FlexiPracLite is an ONC ATCB certified (for the year 2011-12) complete, integrated ambulatory E H R offering which supports all administrative, schedules, clinical & business needs of a practice. The key sub-systems of FlexiPracLite are Practice Management, Clinical Management with electronic health record and Revenue Cycle Management. The benefit of an integrated application is making the pertinent information available to the authorized users with ease. A single product versus multiple products, when providing the same functions, results in many benefits in operational, training, support and maintenance costs. In additions FlexiPracLite is a no investment product. It is provided as a service which maximizes the practice revenue.
FlexiPrac by Advent Infosystems LLC. User Reviews