What is Genesis Chiropractic?
Operating Systems
Android
iOS
Linux
MacOS
Web
Windows
About Genesis Chiropractic
Genesis Chiropractic Software is Proactive in Your Practice rather than Reactive to Reports so Your Revenue, Patient Retention and Documentation Compliance is greatly increased. The Artificial Intelligence finds the work for your Staff so their productivity is greatly increased.
Tech Support Availability N/A
Genesis Chiropractic User Reviews



Dr Blackketter is by far the best chiropractor in the area! He definitely knows his stuff, and I have seen his upper cervical care change my life!


Dr. Blackketter is a warm and knowledgeable practitioner that takes the time to get a full assessment of your situation in order to determine the best treatment approach. He adjusted my 2 year old daughter and it was an incredibly positive experience. If you are seeking Chiropractic care, I strongly recommend visiting this clinic.


I can't say enough good about Dr. B and his staff. I had severe upper back pain- years of being a hairstylist I assume. I'd have painful flare ups that woke me in the middle of the night. Just awful. Dr.B came in HIGHLY recommended from many close friends so I tried him. Heads up: this will be an investment. This isn't a cheap twist and pop and send you on your way- only to keep coming back forever and ever. Dr. B works with you little by little to re-align your body. You might feel discouraged mid-process but I'M TELLING YOU - keep going! Keep doing what he says to you because I now never ever have those flare ups. I would pay 10x what I had to to not be in that kind of pain. Invest in yourself and do it the right way. Fast and cheap never lasts. Think long-term value. Dr. B wants you WELL and not have to keep coming back vs other chiro's that you just have to keep going every two weeks forever. CAN'T SAY ENOUGH GOOD ABOUT THIS CHIROPRACTOR!!


Dr. Blackketter came highly recommended and did not disappoint. I initially came here without knowing much about chiropractic care. After going here for several months, I am thoroughly impressed with the level of service provided and definitely believe in the benefits of upper cervical chiropractic care.


Dr. Blackketter's approach to chiropractic care is superb. Gentle manipulation of the cervical spine along with exercises have helped me tremendously. I highly recommend GENESIS Chiropractic.
Read All Read All 13 Reviews Reviews
Free Resource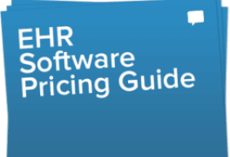 Medical, EMR & EHR software Pricing Guide
Don't let price confusion keep you from selecting the best software!