Healthpac is a cloud-based medical billing and practice management solution for small, midsize and large medical billing companies, physicians and state-run or private laboratories.
HPlusProfessional is medical office billing that enables users to create an in-house collection system by electronically processing claims, generating various patient reports and provider reports, etc. The practice management module allows users to create interactive reports, productivity monitoring and export them to PDF, MS Excel and email.
HPlusSignature is appointment scheduling module that can be accessed remotely and features appointment waiting lists, full patient histories and appointment follow-up reports. HPlusRIS is a radiology workflow management system that handles all aspects of patient imaging. Functionalities include HL7 integration with picture archiving and communication systems (PACS), a document management module and insurance eligibility verification.
Customer support is offered via email and over the phone. Other help options include FAQs and online case submission.
Tech Support Availability N/A

Read All Read All Reviews Reviews
Free Resource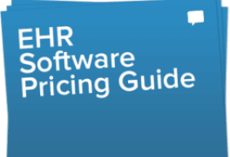 Medical, EMR & EHR software Pricing Guide
Don't let price confusion keep you from selecting the best software!